"GOMORRAH" Recap: Part 4 (Imma Against All)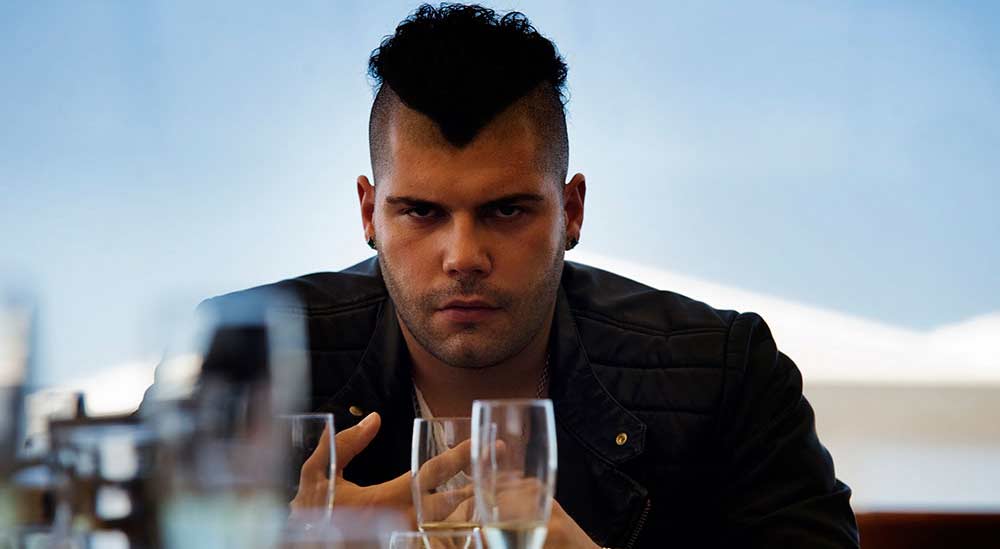 Imma (Maria Pia Calzone) plays hardball with the Hondurans despite protests over the phone from Genny (Salvatore Esposito), who is essentially their hostage. She picks up a dangerous looking stray dog, fearlessly tames it with her kindness and takes it along as her pet.
Imma takes active control of the family drug business, finding a new base of operations in an impoverished Naples suburb, carefully ingratiating herself and the Savastano clan with the local community, meanwhile cutting Ciro (Marco D'Amore) out of high-level talks and consigning him to the small-time role of running the new dealers' base. Ciro fumes, waiting for Genny's return.
Imma takes pity on a young woman named Luca whose father committed suicide over an outstanding debt, giving the loan shark who is still demanding payment from the dead man's family a talking to. When the man ignores her orders and has Luca beaten, Imma has him killed.
Imma receives word that Genny has gone silent and an unidentified white male body was found hacked to pieces in the Honduran city where he has been staying. Imma guesses it's a bluff and declines to adjust her offer to the Hondurans, staying firm.
Luca acts as Imma's mouthpiece amongst the dealers' crew, shutting down gripes and disobedient talk. Rival dealers kill Luca at the pit, bringing police attention and disrupting Imma's whole operation.
Imma meets with her rival gangsters and convinces them to make peace and acknowledge the Savastanos' dominance, warning the men her gender does not make her any less ruthless than her husband.
That night, Imma is awakened by a gunshot. She rises to find her dog dead and Genny, looking much tougher and fitter than when he left, holding the gun, his arm bleeding from a bite. Genny growls at mother, "I should kill you too."
Back on the streets Genny is indeed a changed man, newly confident, violent and proud after his successful dealings with the Hondurans. Genny treats Ciro with unexpected coldness and rejects him as right hand man, also surprising the rest of the crew with his newfound ruthless intensity when he kills an old school friend for joking about his weight.
Genny goes to Michele Casillo, a young city councilman in his pocket, and tells him he is to run for mayor of neighboring city Giugliano despite the incumbent's strong voter base. Genny sets his men to work blanketing the district in flyers and personally persuades and leans on influential community leaders, rival candidates and voting-place officials.
Ciro gives young mechanic Danielino his motorcycle to work on but Danielino takes it for a ride and his friends borrow it without permission and crash it. Ciro gets word of what happened but doesn't get angry at Danielino, instead offering him a job, with the bike itself as his reward if he does well.
Imma confronts Genny, who has been giving her a fuming silent treatment since his return. He explains that he felt abandoned by her when she refused to meet the Hondurans' demands despite his near-hostage status, and that the Hondurans forced him to hack another man to pieces with a machete. Imma says she hoped forcing Genny to negotiate would teach him the skills he needed to fill Pietro's (Fortunato Cerlino) shoes and points out that her plan seems to have succeeded. They reconcile and Genny allows Imma to introduce him to important businessmen at a political fundraiser.
Casillo wins the election and all enthusiastically celebrate Genny's coup, though Ciro is more alienated than ever.