10 Ways to Get More From "GOMORRAH" Season 1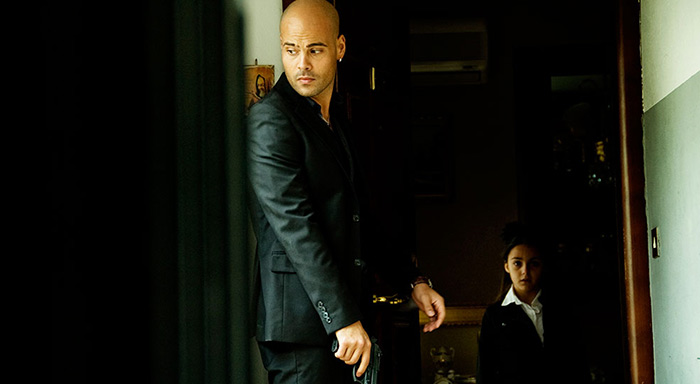 SundanceTV's GOMORRAH is lauded as "excellent" (The Hollywood Reporter) and "addictive" (Entertainment Weekly). Want more? Feed your mob fix by digging deeper into the criminal underworld of Naples. Here are just a few ways to whet your appetite:
1. Find out where to catch up on the entire first season.
2. Need a refresher? Read recaps of all the Season 1 episodes now.
3. Check out action-packed video clips from every episode – including the series' fiery opening scene.
4. Watch the cast and crew discuss GOMORRAH's origins and how they made all those gunfights, explosions and car chases.
5. Take the "What Kind of Mobster Are You?" personality test to find out if you could rule the mafia.
6. Relive the drama with photos from every episode.
7. Don't miss behind-the-scenes photos for a look at the stars in action.
8. Find out what series creator Roberto Saviano and Stefano Sollima (Director) and Stefano Bises (Writer) have to say about adapting real-life mob stories for television.
9. Take a look at the most iconic mob movies of all time – Goodfellas, The Godfather, Scarface – and learn about their ties to the actual Mafia.
10. Follow us on Facebook and Twitter for the latest updates.