Cast Members
Nicole Winhoffer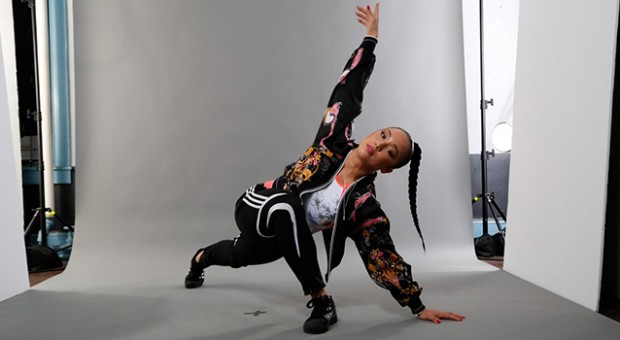 Follow @nicolewinhoffer
World-renowned fitness expert, Nicole Winhoffer is best known for her creative workout philosophy that has played a leading role in shaping some of the best bodies in the entertainment industry. Using an individualistic approach that allows each of her clients to not only discover, but embrace their own personal strength and passion, Nicole creatively combines the art of inner expression and fitness.
Born in New York City, Nicole booked her first Broadway show at age 17 and has since appeared in 42nd Street, Bombay Dreams and Wicked. Inspired by art, dance, fashion, music, and culture, Nicole's workouts are innovative and unconventional. She seeks to continuously break the mold of conventional workouts.
Since joining Madonna's Sticky and Sweet tour in 2009 as a personal trainer, Nicole has single-handedly been responsible for reshaping Madonna's physique. Her workout method creates a lean, toned and flexible body coupled with strength, endurance and agility. Nicole cultivates a streamlined silhouette and feminine shape with intricately designed movements for some of the most famous bodies in the world. Nicole's clients include, Mya, Rachel Weisz, Stella McCartney, Andrea Riseborough, Abbie Cornish and Steven Klein.
In the fall of 2012, She released a 4-disc global DVD workout series with Madonna and Hard Candy Fitness. For the last five years, Nicole has served as Madonna's personal trainer, during that time she has been instrumental in the development of the Hard Candy Fitness brand, where she has served as Creative Director of Hard Candy Fitness "The Addicted to Sweat" program. By creating unique content based on the workouts she does with Madonna, Nicole has made their fitness regime accessible to a global audience. She has traveled across the globe as an ambassador for the brand and to date has opened 8 Hard Candy Fitness locations. A NASM certified personal trainer, dancer, and artist, Nicole is continuing to push the boundaries of her industry and set the new standard of fitness in the 21st Century.