Cast Members
Curtis '50 Cent' Jackson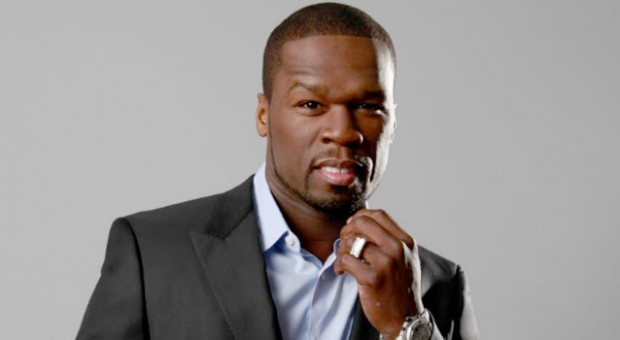 What began as music chart dominance for the rap music phenomenon 50 Cent, has quickly transformed to success in corporate America as a multi-tiered business mogul to be reckoned with. Recognized as one of the most talented and prolific music artists of his time, 50 Cent has managed to leverage his star power into record breaking brand extensions encompassing a broad spectrum of businesses including music ownership, artist management, film production, footwear and apparel, fragrance, video games, publishing, headphones and health drinks and supplements. With annual sales quickly approaching $300 million from a variety of business interest along with numerous business endeavors on the horizon, 50 Cent has cemented his position in the industry as both a business and entertainment powerhouse.
50 Cent exploded on the music scene in 2003 and has been rewriting hip hop history ever since. Get Rich or Die Tryin', his debut album made history when it sold 872,000 copies, breaking the record for first week sales of any major label debut in the entire SoundScan era. It was a #1 Billboard album for six weeks and was certified platinum 9-times by the Recording Industry Association of America. To date, 50 Cent has sold more than 22 million albums worldwide and has received numerous awards and 13 Grammy nominations throughout his career. The release of his third album, Curtis in September 2007 dominated the album charts selling over one million copies worldwide and garnered two GRAMMY nominations for Best Rap Song and Best Rap Solo Performance. In November 2009, 50 Cent released his fourth studio album, Before I Self Destruct which received wide critical acclaim.
The enormous success of his music career paved the way for 50 Cent the rapper to become 50 Cent the record company executive. As CEO of G-Unit Records, 50 Cent oversees a stellar roster of music artists including Tony Yayo and Lloyd Banks among others, many of which have garnered multi-platinum status under his aegis.
The segue from music to the fashion industry was a natural brand extension for 50 Cent as his personal style was constantly emulated by his fans and resonated with the masses. Armed with a relentless entrepreneurial spirit, dovetailed with an innate sense of style, 50 Cent joined forces with Reebok to create G-Unit Footwear Collection by RBK in 2004. To date, the collection has generated sales in excess of $70 million and has become an integral component of Reebok's worldwide sales growth, as well as a central part in their promotional and advertising efforts, in which 50 Cent took part.
Following the successful launch of his signature sneaker, 50 Cent launched G. Unit Apparel by Ecko Unlimited, a joint venture deal with urban fashion designer Mark Ecko. The collection which includes denim, t-shirts, sweaters, and outerwear generates more than $100 million at retail.
Most recently, 50 Cent entered the luxurious fragrance category and launched his premiere fragrance, Power by Fifty Cent, which was sold exclusively at Macys nationwide.
In 2005, 50 Cent made his feature film debut with the Paramount Pictures film, "Get Rich or Die Tryin'," a loose biographic picture which chronicled his life growing up in poverty surrounded by negative influences on the streets of Queens, NY as he rose to stardom as a rap star. 50 Cent continues to expand his film repertoire. He has appeared in the Golden Globe nominated war drama, Home of The Brave, Righteous Kill starring Al Pacino and Robert DeNiro and Streets of Blood with Val Kilmer and Sharon Stone. In 2009, 50 Cent released Before I Self Destruct, a film he directed, starred in and executive produced inspired by the album of the same name. In the same year he founded Cheetah Vision, a film production company. 50 Cent produces and stars in the upcoming projects Gun and All Things Fall Apart, which will be released in 2012 by Imagine Entertainment. In 2010, 50 Cent appeared alongside Chace Crawford in the highly anticipated Joel Schumacher film, Twelve, which garnered great reviews for his performance. 50 Cent continues to make a name for himself in Hollywood and later this year will be featured in upcoming films including Frozen Ground with Nicolas Cage and John Cusack, The Tomb starring Sylvester Stallone and Arnold Schwarznegger and Freelancers with Robert DeNiro and Forrest Whittaker.
Mr. Jackson has also been working hard over the past few years to make strides in television. He recently wrapped filming for a Sundance Channel program, in partnership with famed chef Jamie Oliver, called DREAM SCHOOL. The show encourages misguided youths to return focus to education and ultimately gives them better opportunities in life. He also developed a scripted show for the STARZ network entitled "Power" which follows a nightclub owner in New York City. Production is anticipated to commence fall of 2013.
50 Cent joined forces with Vivendi Universal, the leader in interactive games, to create 50 Cent: Bulletproof, an action-packed game feature 50 Cent as the lead character, and members of the G-Unit Records artist roster as cohorts in the fight against crime. The popularity of the game made it the most successful video game in the Vivendi Universal catalogue selling over one million units. The highly anticipated sequel, 50 Cent: Blood on the Sand which was released in 2009 received wide critical and commercial acclaim.
Following the success of his New York Times bestselling autobiography, "From Pieces to Weight," 50 Cent decided to expand his publishing empire. In an unprecedented deal with MTV Books, he established G-Unit Books to create street fiction – gritty, true-to-life stories told in the form of hip hop novellas. In January 2007, G-Unit Books released three titles written by some of the most prolific writers in the genre, Nikki Turner, Noire and K. Elliott with titles such as "Baby Brother", "Death Before Dishonor" and "The Ski Mask Way." This past summer, G-Unit Books simultaneously released "Harlem Heat," "Blow" and "Derelict" which brought together 50 Cent with novelists K'wan, Relentless Aaron and Mark Anthony. In September 2009, 50 Cent debuted "The 50th Law," a groundbreaking collaboration with bestselling author Robert Greene ("The 48 Laws of Power") which made the New York Times Best Sellers list in its first week. Following the success of "The 50th Law," he released "Playground," a semi-autobiographical mediation on bullying for teens, which marked his first novel targeting young adults.
50 Cent is committed to a healthy and active lifestyle. In an unprecedented move in the industry, 50 Cent partnered with Glacéau, the leader in healthy beverages to create his signature drink, Formula 50, an all-natural, low-calorie drink which provides all the nutrients necessary to sustain a healthy lifestyle. Not only was 50 Cent the name and face of Formula 50, his astute business acumen also led him to undertake an executive role as a company shareholder. Since the launch in 2004, Formula 50 has gained tremendous popularity among its core audience. With annual sales topping $120 million, Formula 50 is still one of the top 5 flavors in the vitamin water profile.
The escalating success of his career has allowed 50 Cent to follow through with his dream of giving back to the community that has supported him over the years. In 2007, he established the G-Unity Foundation to support the academic enrichment of students in low-income or underserved communities. Since its inception, the foundation has created the G-Unity Scholarship Fund at Queensborough Community College in New York and issued thousands of dollars in grant money to various nonprofit organizations. Earlier this year, he partnered with legendary star, Bette Midler to open the Curtis "50 Cent" Jackson Community Garden in Jamaica, Queens his childhood neighborhood. 50 Cent continues to expand his foundation through various philanthropic initiatives which will continue to benefit his hometown of Queens, NY and beyond.
In September 2011, he launched SK Energy, an energy shot with a built in charity component: every purchase of Street King provides a meal for a child in need around the world in partnership with the U.N World Food Programme. 50 Cent is committed to the fight against world hunger and has set a goal to provide one billion meals over the next five years. To date, SK Energy has provided 3.5 million meals in Africa.
In the fall of 2011, Mr. Jackson also launched SMS Audio, a premier electronics company with the vision of hearing music the way it was intended to be heard. The company now has distribution in over 50 countries and continues to gain ground in a highly competitive field. Taking another page from his belief in conscious capitalism, for each pair of headphones sold in the United States, SMS Audio provides meals domestically thru Feeding America. Mr. Jackson currently sits on the entertainment council of this organization.