"DREAM SCHOOL" Summer Recipe: Celeb Chef Roy Choi's Blackjack Quesadilla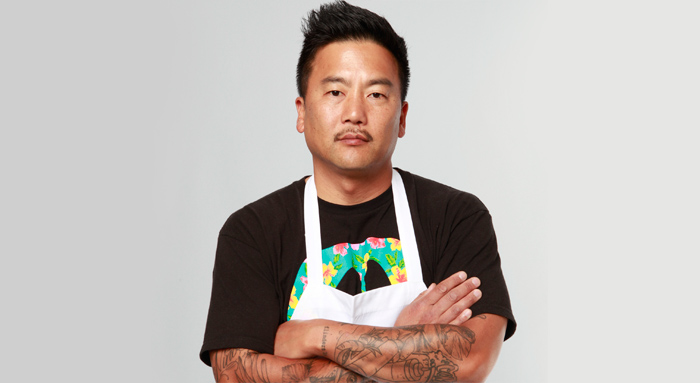 Last season on DREAM SCHOOL, celebrity chef and food truck aficionado Roy Choi dished out tasty inspiration by teaching the students how to cook his infamous Blackjack Quesadilla. Now, you can make the food yourself by using the recipe below at your next summer barbecue. Enjoy!
Blackjack Quesadilla
4 flour tortillas 12″
2 lbs. pork belly, sliced
4 cups shredded cheddar-jack cheese
4 cups small diced onions
4 cups cooked veggies, chopped
8 tbs. salsa verde
4 tsp. roasted sesame seeds
12 sprigs fresh cilantro
8 tbs. canola oil
1. In a separate pan cook pork belly and onions till slightly charred, about 8 minutes.
2. Pour 2 tbs. of oil on griddle and place tortilla flat, add 1 cup of cheese on half of tortilla.
3. Add veggie mixture on top of cheese and fold over. Cook till melted.
4. Cut into four triangles and drizzle 2 tbs. of salsa verde and 1 tsp. of sesame seeds.
Garnish with 3 sprigs of cilantro and devour. Serves 4.
Want more DREAM SCHOOL? Take our celebrity quizzes for 50 Cent, David Arquette, Oliver Stone, Suze Orman, and Swizz Beatz. And don't miss the all new season coming in September.