"Vulture," "Vox" Laud "DEUTSCHLAND 83″ As "Gripping" and "Blissfully Funny"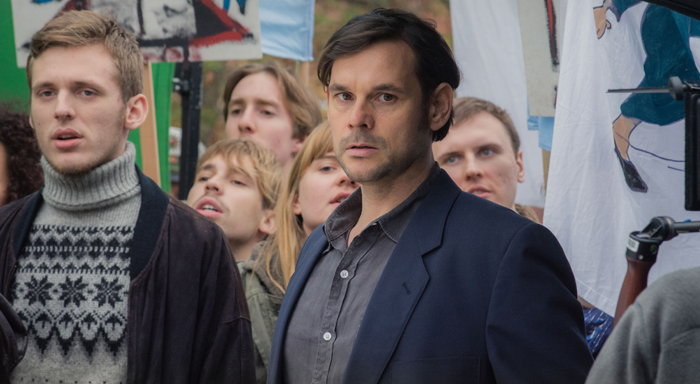 This week, critics rave about DEUTSCHLAND 83′s "tense" penultimate episode, while Vox and Vulture recommend the series to TV fans everywhere.
Read on for more:
•Vulture's Margaret Lyons recommends DEUTSCHLAND 83 as perfect binge viewing, calling the series "as gripping as The Americans but more buoyant and less claustrophobic."
•The A.V. Club's Brandon Nowalk gives the series' latest episode, "Bold Guard," an A- review, applauding "the sense of mounting tension [which] defines the episode."
•Vox's Todd VanDerWerff calls DEUTSCHLAND 83 one of the "best TV shows airing right now" and says it's a "nail-biting German spy drama that's somehow also hilarious."
•Decider interviews series creators Anna and Joerg Winger, bringing to light an unexpected behind-the-scenes connection between DEUTSCHLAND 83 and The Americans.
•TV.com hosts an exclusive clip from the series featuring Jonas Nay (Stamm) and Alexander Beyer (Tischbier).
•Dailymotion hosts the series's official trailer, titled "Become a Spy."
Watch the finale of DEUTSCHLAND 83 on Wednesday at 11/10c on SundanceTV.
Read interviews with the cast and crew of DEUTSCHLAND 83, including Jonas Nay, Sonja Gerhardt and more.
Watch full episodes on sundance.tv.