"A.V. Club" and Others Salute "Gripping" New Episode of "DEUTSCHLAND 83″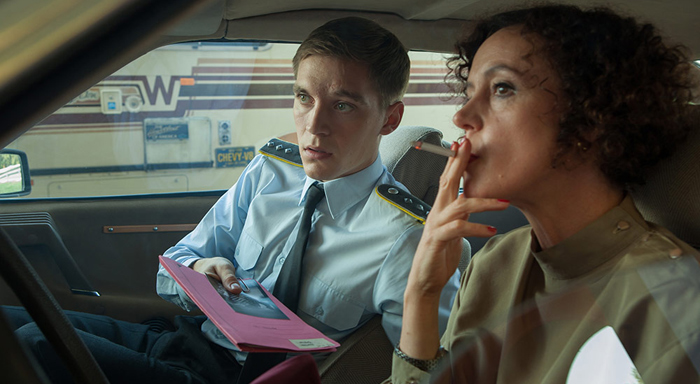 This week, The A.V. Club's Brandon Nowalk digs into DEUTSCHLAND 83′s "impressive", "interesting" fourth episode.
Read on for more:
•The A.V. Club gives "paranoid, plotty" new episode "Northern Wedding"a high grade, focusing on the story's unpredictable twists and turns, saying, "There's nothing Deutschland 83 does better than gnarl its plot."
•TV Overmind hosts an exclusive behind-the-scenes video featuring interviews with the "most impressive" cast of "one of the best new shows of 2015."
•The Drum interviews SundanceTV's own Drew Pisarra on the network's online promotional strategy, highlighting features like sundance.tv's historic slider and 1983 infographics.
•Happy Nice Time People recaps the latest episode of their "favorite German cold war spy-thriller slash bildungsroman."
•TV Goodness previews last week's episode, enjoying Martin's baffled reaction to the finer things in West Germany.
•AXS applauds the score of Golden Globe-nominated composer Reinhold Heil, whose work on DEUTSCHLAND 83 is something of a homecoming for the one-time "99 Red Balloons" producer.
•TV Equals hosts an exclusive clip featuring series stars Jonas Nay and Nicola Kastner.
•TV Equals also previews the  latest installment.
•The Times Herald-Record highlights last week's episode on it's must-watch TV roundup.