3 Questions with Joerg Winger, Executive Producer and Creator of "DEUTSCHLAND 83″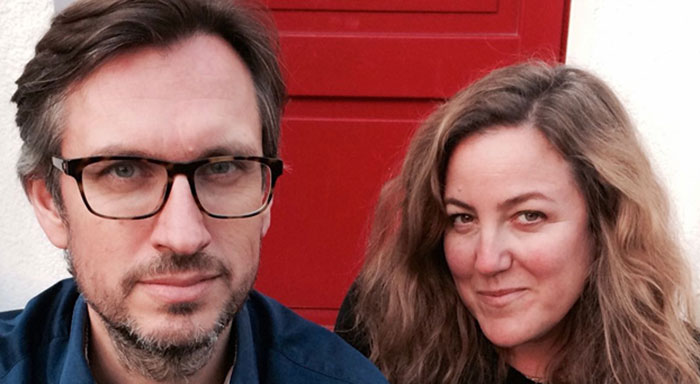 Executive Producer and creator Joerg Winger, tells us about growing up in a divided country, dealing with the Stasi and why DEUTSCHLAND 83 has universal appeal.
Q: You grew up in West Germany. Did you ever imagine the Wall coming down?
A: Absolutely not. I thought that the Wall would be there for as long as the Great Wall of China. And I thought that the question of who would win—the Capitalists or the Communists—would stay unsolved for just as long. When the Wall finally did come down it was a real surprise and even then it took me a decade before I really got to know the former East, when I moved from Cologne to Leipzig to make SOKO Leipzig (Homicide Leipzig).
Q: You started making the contemporary crime drama, SOKO Leipzig (Homicide Leipzig), in former East Germany, in 2000, only 10 years after reunification. You have since made more than 300 episodes. Have you explored Stasi themes on that show too?
A: Yes. The show takes place now, but we have looked at the Stasi legacy from many angles. Probably 30 of our episodes deal directly with Stasi-related themes. Most recently, in 2013, we discovered that one of our stars, the actor who plays the chief police detective, had worked for the Stasi himself when he was 18 years old. A tabloid journalist uncovered records from fifty years ago. It was terrible for him because it was a very public outing. He had started reporting for the Stasi out of true political conviction, ended the cooperation himself after two years, and thankfully his reporting didn't seem to have had any serious consequences for his "subjects."
When he told me about it, just before the story broke, we had some serious discussions about how to continue with the show. I suggested that we deal with the story directly and have his character go through the same journey on the series. He agreed immediately. It was very brave of him. We did a four-episode arc in which the police chief is revealed to have had a Stasi past and must deal with the fall out from this revelation. Making these episodes was a really intense experience for all of us.
Q: Why do you think DEUTSCHLAND 83 is the first German series to break through across the pond?
A: There seems to be more of an appetite for all things German than there used to be. Maybe it began with the World Cup, I'm not sure. Across the street from our composer's studio in downtown LA is a big restaurant called Wurstküche. They're selling German bratwurst to a hipster crowd, and the line often goes around the entire city block! More seriously, German Cold War history is also American history. Our show is in German, but the distance for Americans to travel is not as great as you might think. 1983 was one of the most dangerous and polarizing years for all of us. But mostly, I'd like to believe that Americans connect with DEUTSCHLAND 83 because it's great character-driven drama and our characters are on an amazing adventure. That's universal.

Read for more interviews with the cast and crew of Deutschland 83, including Anna Winger, Jonas Nay, Sonja Gerhardt and more.