10 Ways to Get Ready for the "DEUTSCHLAND 83″ Finale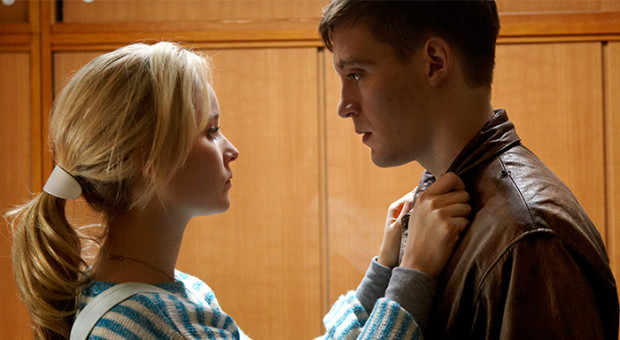 Stamm is on the run. The threat of nuclear war is real… The explosive series finale of DEUTSCHLAND 83, airing Wed., Aug. 5 at 11/10c, is sure to keep you in suspense. Want to prepare yourself for the final visit over the wall? Check out the following…
1. See how Germany changed from the 1980s to today with our historic sliders.
2. 1983 gave birth to the Internet, the personal computer and the mobile phone. See how the year changed the world as we know it.
3. Read interviews with DEUTSCHLAND 83 cast and crew members, Jonas Nay, Sonja Gerhardt, Anna Winger, and more.
4. Check out sneak peak photos from the finale, with behind-the-scenes photos from the creators.
5. Find out which famous spy you would be with this quiz.
6. Vote for your favorite big screen spy..
7. Test your memory in our DEUTSCHLAND 83 Match-up Game.
8. Go on set with behind-the-scenes footage with Jonas Nay, the creators, and the stunt team.
9. Test yourself with quizzes on all of the episodes so far.
10. Relive all of the tensest moments with our video roundup.
Watch the series finale on Wed., Aug. 5 at 11/10c on SundanceTV. And follow DEUTSCHLAND 83 on Twitter and like it on Facebook to stay in the loop on all of the latest from the series.