"Rolling Stone" Has "Kudos"; "TV Guide" Calls DEUTSCHLAND 83 "Suspenseful"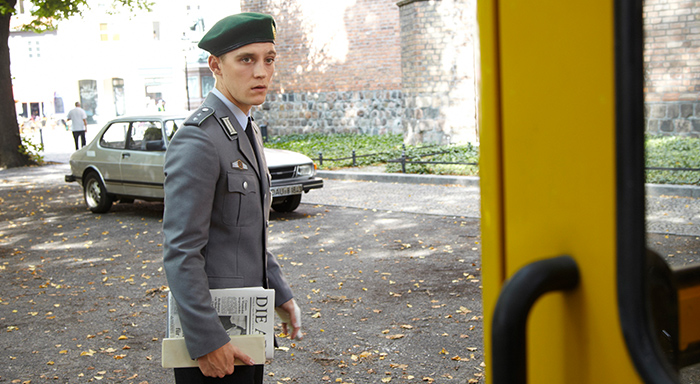 The premiere of DEUTSCHLAND 83 is just a week away and critics are buzzing. Rolling Stone, LA Times and others are raving about the eight-part miniseries. Here's some of what they had to say…
Read on for more:
• Rolling Stone has dubbed DEUTSCHLAND 83, "Germany's answer to The Americans."
• TV Guide made DEUTSCHLAND 83 #3 on Matt Rousch's Top 10 Must See Shows, telling people to "check out this suspenseful German import."
• The Los Angeles Times included DEUTSCHLAND 83 in its Summer Television Preview, highlighting that the "German import does the 1980s Cold War espionage thing."
• TV.com included the DEUTSCHLAND 83 on their 11 Most Anticipated New Summer Shows list, saying, "seriously, this looks great…"
• Philly.com revealed the miniseries trailer for DEUTSCHLAND 83 in their Summer TV Preview.
• The Las Vegas Review Journal mentioned the series premiere of DEUTSCHLAND 83 on June 17th as part of their 44 Shows to Watch In June.
• The Guardian says the series "promises to be the perfect summer antidote for Homeland and The Americans junkies itching to get their spy game fix."
Tune in for the series premiere of DEUTSCHLAND 83 Wed., Jun. 17 11/10c on SundanceTV.