6 Questions With "DEUTSCHLAND 83″ Director Edward Berger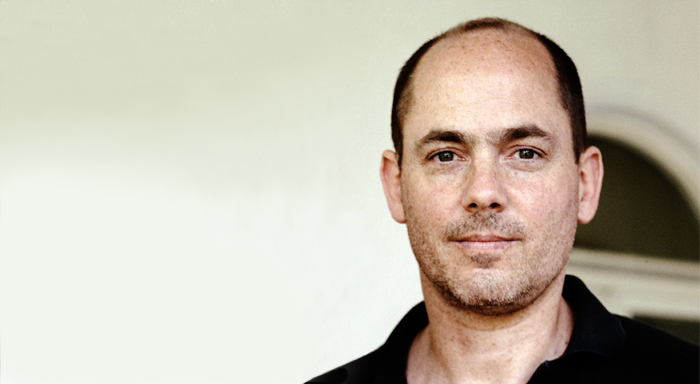 Edward Berger, director of the first five episodes of DEUTSCHLAND 83, talks to SundanceTV about what he loves about directing, his mentors and the hardest role to cast in the series.

Q: You've worked a lot in German television. What's the biggest difference between German and American TV?
A: In Germany, television production has traditionally been very focused on 90-minute movies. The idea of serialized drama that was started in the US was completely overslept by the German TV industry. I remember situations from just a few years ago, where we tried to pitch an idea for a series with a horizontal story line, and the producers and networks kept saying: "This doesn't work in Germany. People want a finished plot at the end of the night. They don't want to worry about how it continues." All the while shows from Denmark, Sweden, England and the US were having massive success around the globe. I couldn't believe it. So, DEUTSCHLAND 83 is part of a fairly new development in German TV.
Q: How did you become involved with this particular project?
A: I got involved at a very early stage. I had a film in the Berlinale competition last winter. Jörg Winger, one of the producers, contacted me a few weeks after that and sent me the pilot for the series and a sketch for the rest of the seven episodes. I really liked the characters—they seemed very real and vivid to me. So I said yes, and from then on we had continuous story meetings while Anna kept writing the scripts.

Q: You studied film at NYU. Who were your mentors then?
A: I had a few very good teachers at NYU. But after graduating from school I worked for an independent film production company called Good Machine. They made great films by Ang Lee, Todd Haynes, Todd Solondz, Hal Hartley and many others. This is where I really learned the most. From producers like Ted Hope, James Schamus or Anthony Bregman. Their way of working was really a great inspiration.
Q: Who would you say are your biggest American influences as a filmmaker?
A: I cannot forget the first time I saw Apocalypse Now. That experience is burnt into my memory. Otherwise, I really like Ang Lee's The Ice Storm, a Good Machine production. Or Happiness by Todd Solondz (Good Machine again). I love Gus Van Sant, PT Anderson, or Iñarritu's Birdman. But the best film I've seen in ages is Xavier Dolan's Mommy.
Q: You often write and direct. What's the best part of being only the director?
A: It's great to have a writer whose style you can trust. I can sit back and relax and wait until I get the next draft to critique. I can keep my distance and really judge the script from an outside perspective. When I write and direct, the danger is that I get too close to the subject matter… What I can't stand, however, is to sit around and wait for that writer to appear. So, in the meantime when I don't meet someone like Anna, I spend my time writing.

Q: Which was the most difficult character to cast in the series? Why?
A: I think it was probably Tobias Tischbier. The ambiguity of the character is really difficult to fill. But Alexander Beyer was perfect in the end. We were so lucky to have him.
Read and interview with DEUTSCHLAND 83′s leading man Jonas Nay.