Critics Applaud "Sexy" and "Thrilling" New Series "DEUTSCHLAND 83″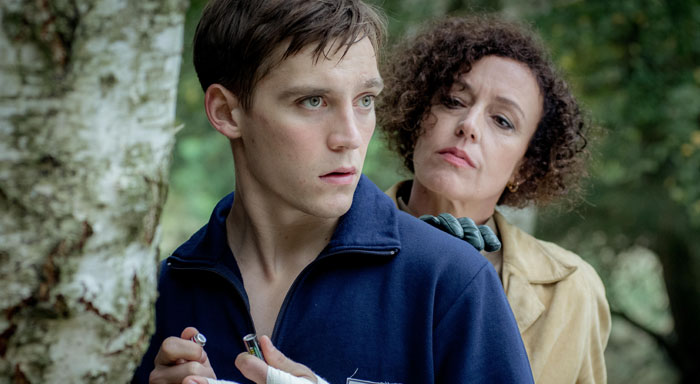 The New York Times and others are getting excited about SundanceTV's newest international drama DEUTSCHLAND 83. The series will be the first German-language TV series aired on a US network, and it's been building a steady buzz. Here's why it's must-see TV.
Read on for more:
• The New York Times calls DEUTSCHLAND 83, "an ingenious, counter-intuitive look at the Cold War" with a "contemporary and chilling resonance."
• Grantland's summer TV preview includs DEUTSCHLAND 83 in their "Tier 1: Watch Live" shows, calling it "a sexier The Americans."
• The Economist highlights German television's new dawn, pointing to DEUTSCHLAND 83 and saying, "The political themes—activism, espionage, eavesdropping and the occupation of another country—should resonate with a non-German audience."
• The Hollywood Reporter praises DEUTSCHLAND 83 for its versatility, calling it "…as much glossy soap opera as Cold War espionage thriller."
• The Hollywood Reporter mentions DEUTSCHLAND 83′s strong reviews at the Berlin Film Festival, and calls out it's win for "Best International Series" at the Series Mania awards in France last month.
Tune in for the series premiere of DEUTSCHLAND 83 Wed., Jun. 17 11/10c on SundanceTV.