10 Shows That Surprisingly Never Won an Outstanding Series Emmy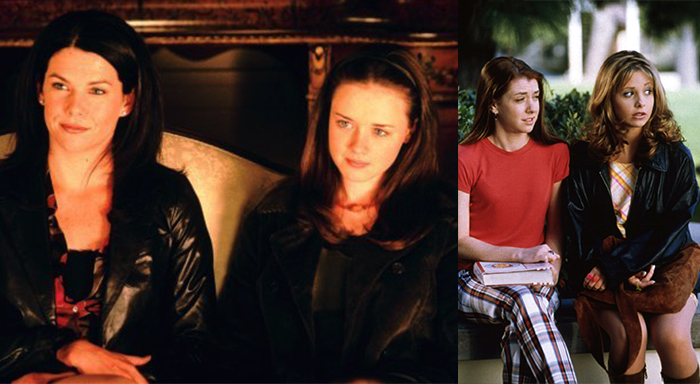 Critical raves, fan favorites, cult followings … the shows below had it all, but they still went home empty-handed when it came to Emmy season. But despite the lack of trophies, they all completed their runs and earned their place among the greats in television history. Here are 10 shows that prove that winning isn't everything.
1. Buffy the Vampire Slayer (1997-2003)
Not only did Joss Whedon's series never win an Emmy for Best Drama, it was never even nominated in the category. It's only Emmy wins? For Outstanding Makeup for a Series and Outstanding Music Composition for a Series in 1998.
2. Chapelle's Show (2003-2006)
Dave Chappelle and Neal Brennan's show was nominated in 2004 for Outstanding Variety, Music or Comedy Series, Outstanding Directing for a Variety, Music or Comedy Program and Outstanding Writing for a Variety, Music or Comedy Program. It lost both the series and writing awards to The Daily Show and the directing award to the Academy Awards.
3. Friday Night Lights (2006-2011)
During the 5 seasons it aired, it built a fanatical following, but it only took home three Emmy Awards—one for Outstanding Casting for a Drama Series in 2007 and Outstanding Lead Actor in a Drama Series and Outstanding Writing for a Drama Series during it's final season in 2011. Despite also being nominated for Outstanding Drama Series in 2011, it lost to Mad Men.
4. Gilmore Girls (2000-2007)
The popular WB series had a seven year run, but in that time it only managed one Emmy win—for Outstanding Makeup for a Series.
5. Oz (1997-2003)
HBO's first hour-long dramatic series might've won critical acclaim and opened the doors for shows like The Sopranos, but it never won a single Emmy.
6. Roseanne (1988-1997)
While it's two leading ladies both picked up Emmys, the show itself failed to get a nomination in the Outstanding Comedy Series category.
7. Sons of Anarchy (2008-2014)
The biker drama scored three Emmy nominations—all for music—but it never won and it was never nominated in the acting, writing or directing categories.
8. The Shield (2002-2008)
Michael Chiklis took home the Outstanding Lead Actor in a Drama Series Emmy in 2003, but other than that the show was a shut-out at the Emmy ceremonies.
9. The Wire (2002-2008)
The Wire picked two Emmy nominations, for Outstanding Writing in a Drama Series in both 2005 and 2008, but never had a win.
10. Veronica Mars (2004-2007)
The drama made Kristen Bell a star, but it was never noticed by the Emmys—it was never nominated in any category. Fans remained devoted though, and in 2013 they raised more than $5 million on Kickstarter to fund a movie based on the series.
Want to know the stories behind some of today's most acclaimed shows? Watch full episodes of CLOSE UP WITH THE HOLLYWOOD REPORTER on sundance.tv