SundanceTV Greenlights Original Series "CLOSE UP WITH THE HOLLYWOOD REPORTER"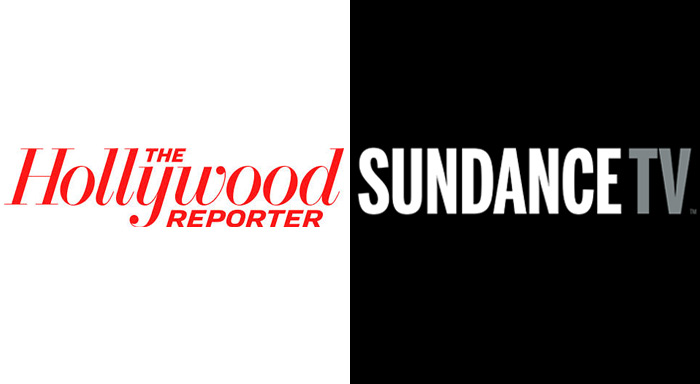 SundanceTV announced today the greenlight of a new original non-fiction series CLOSE UP WITH THE HOLLYWOOD REPORTER, produced in partnership with The Hollywood Reporter. The series will be comprised of 14 one-hour episodes, with the first seven episodes beginning Sun., Aug. 2 at 11:00 AM ET/PT, leading up to the 2015 Emmy® Awards on Sun., Sept. 20.
The first half of season one of CLOSE UP WITH THE HOLLYWOOD REPORTER each week will present filmed panels featuring potential 2015 Emmy® nominees from the year's most acclaimed series, including drama actors and actresses, comedy actors and actresses, showrunners from both comedies and dramas, and reality show hosts and producers. Guests will discuss everything from their individual projects, their crafts and true stories of the business that keep them coming back for more. The panels will present thoughtful, informative takes on the film and television industry today.
The second half of season one will broadcast in early 2016 and feature a look inside the 2016 Academy Awards®, featuring interviews with Oscar®-nominated directors, producers, actors, writers, and many more.
The Hollywood Reporter is well known for hosting influential roundtable conversations with industry insiders, garnering their own Emmy® Award for a roundtable conversation titled The Hollywood Reporter in Focus: The Wolf of Wall Street, which featured Martin Scorsese, Terence Winter, Leonardo DiCaprio and Jonah Hill. Other A-listers who have taken part include Angelina Jolie, Channing Tatum, Benedict Cumberbatch, Ben Affleck, Julianna Margulies, Jon Hamm, Claire Danes, Mark Ruffalo, Mindy Kaling, Christopher Nolan, Richard Linklater, Matthew Weiner, Vince Gilligan, Michelle King, Jenji Kohan, Mike Judge, Jeff Daniels, Edie Falco and Andy Samberg.
Sundance founder and SundanceTV Creative Director Robert Redford said, "Sundance has always been about connecting audiences to new creative work, so it makes good sense for SundanceTV to give a platform to some of the most dynamic creative people working in television today. We're happy to partner with The Hollywood Reporter to shine a light on these talented storytellers."
"I'm thrilled to partner with a channel so committed to the same things we are: the celebration of Hollywood's greatest talent and visionaries both in front of and behind the cameras," said Guggenheim Media's Entertainment Group co-President and Chief Creative Officer Janice Min. "The intimacy and depth of our roundtables are perfectly aligned with the SundanceTV audience."
CLOSE UP WITH THE HOLLYWOOD REPORTER represents a continued commitment by SundanceTV to innovative, informative unscripted programming that sheds light on the world of filmed storytelling.