Characters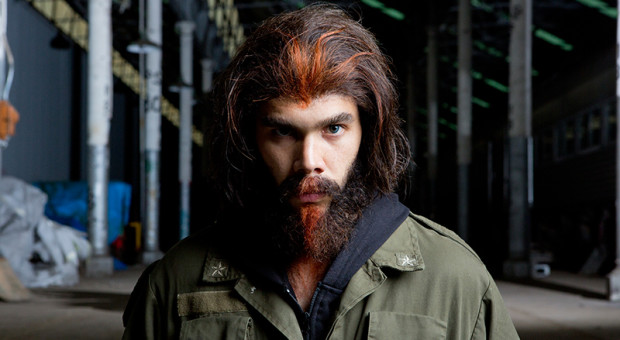 Son of Boondee and Araluen, Djukara is a hardheaded teenager with a chip on his shoulder. An antiauthoritarian youth rendered voiceless by the skin (or rather, Hair) he was born into, he has a reckless self-belief that is only enflamed by the subjugation of his people.
Djukara is a blank canvas whose body becomes a site upon which all of his anger, fear, frustration and fire find visual expression. His hair — becomes a powerful symbol of strength, force and defiance. Djukara uses his pelt to define him. It empowers him to empower his compatriots.
Underneath the tough bravado, however, Djukara is just an innocent kid with a good heart. He holds onto things emotionally — a fact that may well be his downfall as the world around him changes. Already enraged by his people's inability to live freely and proudly, and pushed to fury by the destruction of his family, Djukara is at breaking point.