Critics Say "Exciting" "CLEVERMAN" Premiere "Defies Expectations"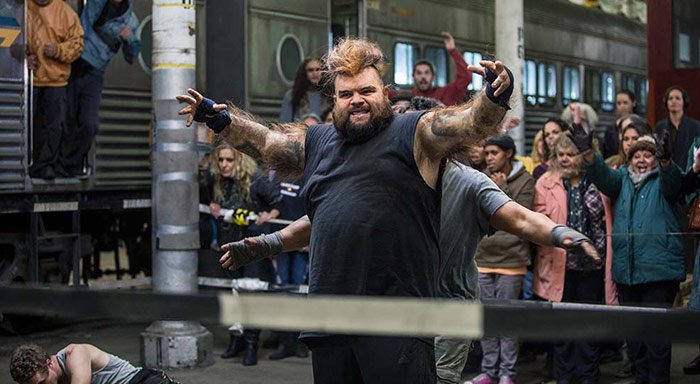 SundanceTV's new Aussie sci-fi-fantasy CLEVERMAN premiered June 1, with new episodes airing Wednesdays at 10/9c only on SundanceTV! Watch the series premiere online now at sundance.tv. Critics are calling CLEVERMAN an "excellent", "appealingly gritty" series that "defies expectations" with "a lot to set it apart" from the supernatural entertainment pack.
Read on for more:
•UpRoxx's Jessica Toomer applauds the "interesting" series in her season review, writing, "CLEVERMAN isn't just refreshingly original, it's groundbreaking."
•Vulture interviews CLEVERMAN star Iain Glen, who digs deep on the series, discussing CLEVERMAN's themes and mythological backgrounds, doing stunts down under, and parallels to Glen's role on Game of Thrones.
•The Hollywood Reporter announces CLEVERMAN's lightning-quick Season Two renewal, spotlighting the series' mostly-indigenous cast and the special effects of New Zealand's famed Weta Workshop.
•The Daily Telegraph talks to series star Hunter Page-Lochard and Australian arts minister Troy Grant, who says, "CLEVERMAN season one has been a raging success" and estimates that Season Two will stimulate the local economy by $8.6 million AUD and create 318 jobs.
•Inverse's preview praises the series' "excellent performances and filmmaking" and "creepy supernatural twists", writing, "It's exciting to see such a rich culture tapped, properly, with pathos and ethos, that we as a foreign audience can appreciate."
•ComicBook.com hosts an exclusive behind-the-scenes video that gives viewers a look at the series' theme song, which features CLEVERMAN star Adam Briggs as well as Aboriginal artists Gurrumul Yunupingu and Trials.
•Deadline reports on CLEVERMAN's early Season Two renewal ahead of the series' Australian premiere.
•The Philadelphia Inquirer picks CLEVERMAN out for a must-see TV roundup.
•The Tampa Bay Times points viewers CLEVERMAN's way, highlighting the series' "extraordinary" elements.