Before "CLEVERMAN": Top 5 Iain Glen TV Shows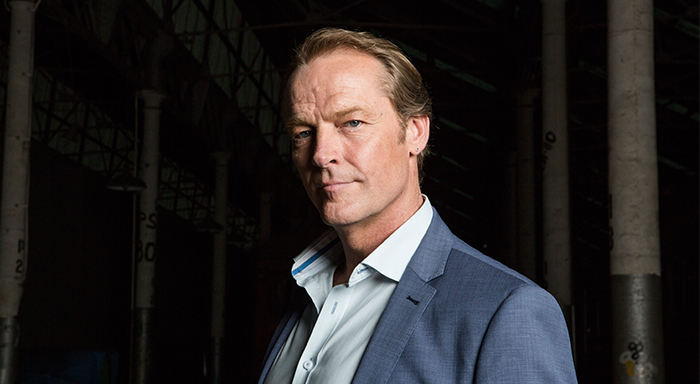 He's a knight in the land of Westeros and was quite the socialite in the county of Yorkshire, but that's not all. Before you check out Iain Glen in his new starring role in SundanceTV's CLEVERMAN (premiering Wed., Jun. 1), take a look at five of his most memorable TV shows to date.
1. Doctor Who
Iain Glen looks right at home while owning the sci-fi world on this beloved series that's earned a rabid following. Here, he plays Father Octavian, a military cleric who is called upon to help with a dicey mission. Glen appeared on only two episodes, but anyone who can help The Doctor face off against Weeping Angels is a man worth rooting for, right?
2. Downton Abbey
Only Glen could make you fall in love with someone who makes their living by finding grist for the gossip mill — and that he does when he brings charm and wit to his portrayal of Sir Richard Carlisle, an aristocratic media mogul of the 19th Century with high stakes in the tabloid press. Bonus? He's a hopeless romantic as evidenced by his pursuit of Lady Mary Crawley in hopes of becoming her beau. Swoon!
3. Game of Thrones
Ever since the pilot episode, we've had the pleasure of watching Glen navigate George R. R. Martin's mystical world and faithfully craft the character of Jorah Mormont. And though we all know Westeros is a land of make believe where dragons can fly, Glen's continued performance as the devoted cavalier is no less genuine.
4. Prisoners' Wives
On this British drama, centered on four women who each struggle with the fallout from their significant others' incarceration, Paul Miller (Glen) presents himself as a stoic man though he can't hide the agony that haunts him from abandoning his family while imprisoned. Glen takes both his character and the audience on an emotional journey as he judiciously reveals the cracks in his Paul Miller's façade.
5. MI-5
On this espionage series, Glen plays the calculated and mysterious Vaughn Edwards, a ghost from MI5 agent Lucas North's (Richard Armitage) past who's ready to stir up trouble. Though Glen's knack for bringing charisma to his likeable characters is unmistakable on the screen, he tackles this role of a ruthless antagonist with just as much ease and magnetism.