Before "CLEVERMAN": Top 5 Frances O'Connor TV Shows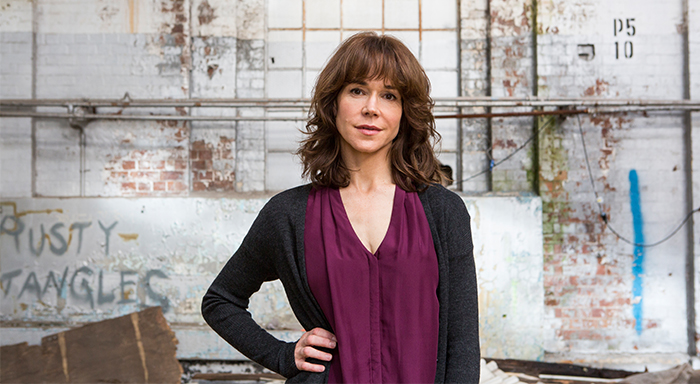 You'll see her star on CLEVERMAN when it premieres Wed., Jun. 1 at 10/9C on SundanceTV, but until then, you can take a look back at some of Frances O'Connor's earlier and most memorable TV roles. Here are five of them.
1. Blue Heelers
Frances O'Connor plays Gabe Greenway on this Australian police drama and appears alongside Grant Bowler (Constable Wayne George Patterson) in what would be his 96th and final episode. Though it was one of her earliest television gigs, she certainly went on to prove she'd be a notable guest star of this long-running series.
2. Cashmere Mafia
Alongside Lucy Liu, Miranda Otto and Bonnie Somerville on this comedy, Frances O'Connor shows she's both multi-layered and hilarious to boot. Here, she plays Zoe Burden, a successful business woman who joins three of her best gal pals in creating a support system – deemed the Cashmere Mafia – where the ladies gossip about their convoluted love lives and juggling their careers.
3. Mr. Selfridge
The glitz and glam of this period drama, centered on the real-life founder of the lavish department store Selfridge & Co., takes a back seat to O'Connor's stellar portrayal of Rose Selfridge. Her most striking scene? When Rose reveals to her husband, the London-native title character, that she will no longer be a part of his life or success due to a terminal illness.
4. Snowy River: The McGregor Saga
The stakes are high for Rachel MacAlister (O'Connor), who's on the run with her infant son from an oppressive and abusive husband (Shane Briant), and you can't help put cheer O'Connor on in this Western.
5. The Missing
O'Connor quickly earns our compassion in her illustrious role as Emily Hughes, a mother who learns to accept the disappearance of her son only to have the same painful wound re-opened when her ex-husband (James Nesbitt) shows interest in their son's case again. Her moving performance earned her a well-deserved Golden Globe nomination.