Characters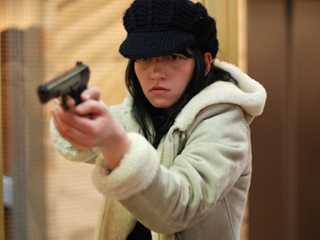 Gabriele Kroher-TiedmannPlayed by Julia Hummer
A sociology student, member of the Movement 2 June, Gabriele Kröcher-Tiedemann took part in bank raids and, in 1973, resisted arrest by opening fire on a policeman who was seriously wounded.

Sentenced subsequently, to nine years in prison, she was swapped in a hostage exchange in 1975, after which she underwent training in Yemen and was spotted by Carlos.

She later took part in the OPEC hostage taking in Vienna, where she executed an Austrian police officer, Anton Tichler, aged 60, who was only two months away from retirement. She also killed an Iraqi security guard.

Arrested in November 1977 on the Franco-Swiss border after a shoot-out in which she wounded two Swiss border guards, "Nada" – her nom de guerre – was sentenced to 14 years in prison. She was extradited to Germany where she was due to stand trial in 1984 for her part in the OPEC raid. The German authorities postponed her trial indefinitely after a letter containing threats by Carlos was addressed to the German Interior Ministry. Her trial finally took place in 1990. Kröcher-Tiedemann was acquitted owing to the absence of witnesses to the killings during the OPEC raid in Vienna. She died five years later from cancer, aged forty-four.