Cast Members
Edgar Ramirez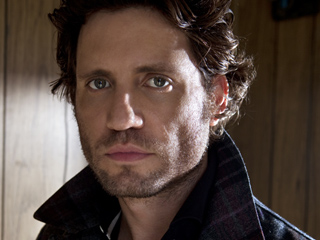 Edgar Ramírez was born in 1977 in San Cristobal, Venezuela. The son of a military attaché, he spent his youth shunted from one capital city to the next. Given his fluency in five languages, he initially set out to pursue a diplomatic career. But at university, he was drawn to the dramatic arts and soon became the star of the successful series "Cosita Rica" (2003-2004).

His first major film role came in Tony Scott's Domino in 2005, in which he starred as Choco, the boyfriend of the title character played by Keira Knightley. This was followed by The Bourne Ultimatum by Paul Greengrass in 2007, and in 2008 by Che from Stephen Sodebergh, Vantage Point by Pete Travis, and Alberto Arvelo's Cyrano Fernandez that same year for which he won the Best Actor prize at the Festival d'Amiens.

In Hollywood, Edgar Ramírez has a reputation as one of the most promising of the new generation of Latino actors. The role of Carlos, which spans two decades and requires a spectacular physical transformation, has provided him with the possibility to explore all the different facets of his talent which seems to know no bounds, whether in action or intimate scenes. There are some uncanny similarities between the actor and his role here: Both are Venezuelan, they share the same surname; have a similar physical appearance and an aptitude for languages. At ease in Spanish, English, French and German, Edgar Ramírez also had to learn basic Arabic for the role.