The "Breaking Bad" Cast: Where Are They Now?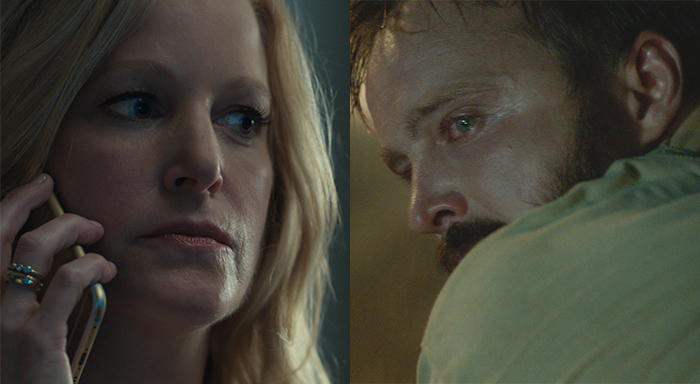 With Better Call Saul now in its second season, you may be wondering what the other cast members of Breaking Bad have been up to of late. It should be no shock that this talented ensemble is incredibly busy. For example…
1. Aaron Paul
After playing a former race car driver driver in Need for Speed, Paul went on to star in movies like Hellion and Exodus: Gods and Kings. He's also stayed on TV, voicing slacker Todd Chavez on BoJack Horseman. His next role will see him playing a man that joins a cult in the series The Path, set to debut this Spring.
2. Anna Gunn
After starring in Gracepoint as a detective investigating a 12-year-old's homicide, Gunn's back with the biopic Sully, about the real-life heroic landing of a US Airways plane onto the Hudson River in 2009. Gunn will also headline in the first female-driven Wall Street movie Equity, which premiered at this year's Sundance.
3. Betsy Brandt
Post-Breaking Bad, Brandt resurfaced on TV in The Michael J. Fox Show, Masters of Sex, Parenthood and Life In Pieces. Brandt is also featured in the movie Claire in Motion, which is screening at SXSW.
4. Bob Odenkirk
As if reprising the titular role in Better Call Saul weren't enough, Odenkirk and comedy partner David Cross premiered their Mr. Show followup W/ Bob and David on Netflix. Also ahead: Odenkirk stars as a greeting card writer framed for murder in the noir comedy Girlfriend's Day co-written by Odenkirk himself.
5. Bryan Cranston
In case you hadn't noticed, Cranston was up for his first Academy Award for Trumbo. He'll also be appearing in star-studded movies like Get a Job, In Dubious Battle and The Infiltrator. As for his Tony Award-winning performance as Lyndon B. Johnson in the Broadway hit All The Way, that's slated to premiere on HBO later this year.
6. Dean Norris
On the small screen, Dean Norris is politician "Big Jim" Rennie in CBS's Under the Dome. On the big screen, he shows up in Secret in Their Eyes alongside Nicole Kidman and Julia Roberts. You can also see Norris in Ridley Scott's The Counselor where his character's on the other side of the law.
7. Giancarlo Esposito
Esposito follows up his turn as a former insurance adjuster in Revolution with upcoming roles in Money Monster (with George Clooney), Disney's The Jungle Book reboot, and Netflix's The Get Down. Esposito also is producing, directing and starring the upcoming film This Is Your Death.
8. Jesse Plemons
Plemons kicked off 2016 starring with Molly Shannon in the Sundance Film Festival official selection Other People. Prior to that, Plemons had a major role in FX's Fargo.
9. Jonathan Banks
Yes, he's back as Mike Ehrmantraut in Better Call Saul but starting Apr. 8, you can also find Banks in Term Life with Vince Vaughn. Prior to that, Banks could be seen in Identify Thief and Horrible Bosses 2.
10. RJ Mitte
Following his run on Breaking Bad, RJ Mitte modeled for The Gap, and showed up in ABC's Switched at Birth and the crime pic Dixieland. Mitte has even bigger parts in the coming-of-age dramas: Who's Driving Doug, and Triumph.