Cast Members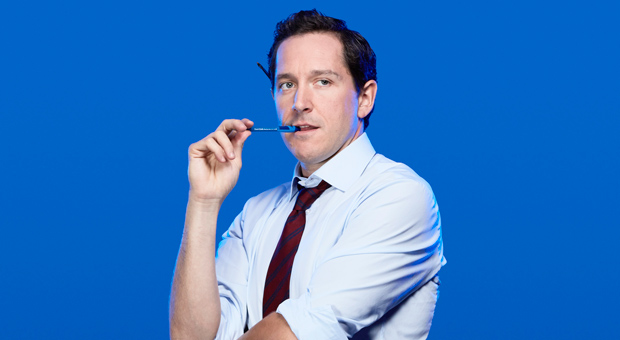 Bertie Carvel has quietly emerged as one of the most exciting and versatile actors of his generation, often completely unrecognisable from one role to the next. An Olivier Award-winner, hitherto celebrated for his work in theatre, he is about to hit the screen in a big way.
Bertie is currently shooting Coalition, a film for Channel 4 which charts the emotionally wrought, politically-charged and often frenzied moments which led to Nick Clegg's astonishing rise from rank outsider to the man who would decide the fate of the country. Bertie plays Clegg.
Written by James Graham (acclaimed playwright behind political hits Privacy, This House and Tory Boyz) and directed by BAFTA-winning Alex Holmes (Dunkirk, House of Saddam), the 90 minute drama is due to come out in 2015.
November sees Bertie reappear as Finn in BABYLON (Channel 4/SundanceTV). Written by Sam Bain and Jesse Armstrong (Peepshow, Four Lions), the show takes an uncompromising look at the challenges faced by a modern London police force - specifically how it polices its image in an age of 24-hour news, camera phones and social media.
Bertie plays Finn Kirkwood, the police force's answer to the Dark Arts and bitter rival of his new boss (Brit Marling), an American parachuted in from the private sector to clean up the force's image. James Nesbitt, Paterson Joseph and Nicola Walker lead an ensemble of rising stars. Directors Jon S Baird (Filth) and Sally El Hosaini (My Brother The Devil) take over the reins from Academy Award-winner Danny Boyle, who co-created the show and helmed the feature-length pilot, broadcast earlier this year.
At Christmas, Bertie will appear as Nathan Cross in season two of The Wrong Mans on BBC2. Sam and Phil (Matthew Baynton & James Corden, who also co-created the show) find they are now little fish in an even bigger pond, and when they wind up in a maximum security Texan prison, they come face to face with a Great White. Right from the very first glance, it is clear that Nathan is the wrong man to cross.
Early in the New Year, Bertie stars in Jonathan Strange & Mr Norrell, the eagerly-awaited television adaptation of Susanna Clarke's best-selling novel (BBC1/BBC America). The year is 1806 and magic is all but faded from the world. Then, with Napoleon at England's doorstep, two very different men rise from obscurity to become the greatest magicians of the age. But the honeymoon of their collaboration matures and as dark secrets are slowly uncovered, the renaissance of English magic reaches its crisis.
Bertie plays Jonathan Strange, a man who exceeds everyone's expectations - especially his own - opposite Eddie Marsan as Norrell. The show is a cornucopia of wonders in seven chapters, also featuring Marc Warren, Charlotte Riley, Enzo Cilenti, Alice Englert, John Heffernan, Vincent Franklin, Paul Kaye and many others. It is adapted by Peter Harness and directed by Toby Haynes.
Hitherto, Bertie has been best known for creating the role of Miss Trunchbull in Dennis Kelly and Tim Minchin's Matilda, The Musical (RSC, West End, Broadway). His iconic performance won him a raft of awards including the Olivier Award for Best Actor in a Musical, playing to sell-out houses in Stratford and London, before transferring to New York, where he picked up the prestigious Drama Desk Award, a Theatre World Award and a Tony nomination.
But, although his performance in another musical, Parade (Donmar), also won him a 'Best Actor in a Musical' Olivier nomination, Bertie's career has defied easy pigeon-holing. He first attracted notice in straight (and not-so-straight) plays, cutting his teeth at the National Theatre (The Man of Mode, The Life of Galileo and Coram Boy) and going on to give critically acclaimed performances in The Pride (Royal Court) and Rope (Almeida Theatre): he received long list nominations for 'Best Actor' at the Evening Standard Theatre Awards for three years running (2009-11).
On screen, Bertie has played a procession of colourful characters. Some highlights inlcude Restless, Hidden, Sherlock, Just William, The Crimson Petal and The White, Doctor Who and Hawking, all for the BBC. He has worked twice with Academy Award-winning director Tom Hooper, in the Emmy-winning John Adams and Oscar-winning Les Misérables.
Bertie has recorded over fifty radio plays, as well as the original cast albums for Parade, Matilda and the innovative Rufus Norris / Damon Albarn collaboration Doctor Dee, in which Bertie created the title role. He has narrated audio books and read collections of poetry, and is one of the principal voices in the Star Wars: The Old Republic computer game, which is just one example of how childhood dreams can come to life in the most unexpected ways.