"BABYLON" Hailed as a "Hilarious" and "Thrilling" New Series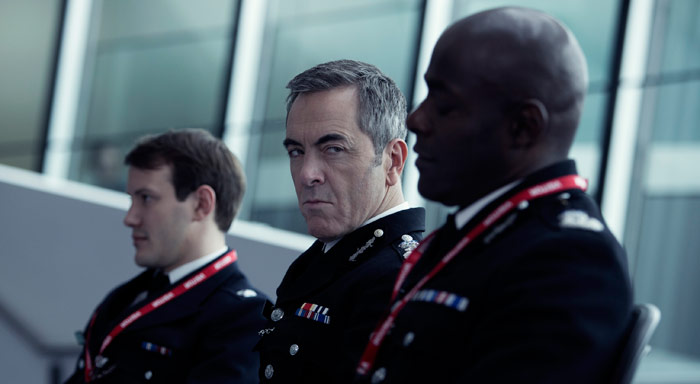 Critics are raving about SundanceTV's new comedic drama BABYLON. We're days away from the Jan. 8 premiere, but critics are already calling it "thrilling" and praising breakout performances from Brit Marling and James Nesbitt.
Read on for more:
• Entertainment Weekly gave BABYLON an "A-" grade, proclaiming it "as thrilling as it is hilarious."
• Variety says BABYLON is a "scabrous, profane and darkly funny satire," and praises it as a "gritty addition to SundanceTV's growing portfolio of impressive dramas."
• The Wall Street Journal calls BABYLON "refreshing," and "a rare kind of cop show."
• People named BABYLON one of their "picks," saying it's "a satire with considerable bite."
• TV Overmind chats about tackling "very contemporary issues" with  James Nesbitt, discussing the "funny" and "dark" writing from Sam Bain and Jesse Armstrong.
• Moviefone pinned BABYLON on its mid-season premiere calendar, advising readers to "set your DVRs."
• Vulture names BABYLON one of their "11 shows to look forward to in January."
• The NY Times lists BABYLON as one of "20 Shows to Watch" this winter, favorably highlighting its "resemblance to Armando Iannucci's political comedy film In the Loop."
• NerdoPhiles thinks BABYLON is a "fun, less grim version of Homeland," and asserts that Brit Marling's work is "worth checking out."
• TV Guide's Matt Roush applauds James Nesbitt's "great range" in tackling dark comedy.
• The Baltimore Sun notes that BABYLON for "smartly dramatizes" the age of social media, and praises James Nesbitt's performance as "unlike anything…since Peter Capaldi's performance in [In the Loop]."