Box-Office Billionaire: Top Ten Danny Boyle Movies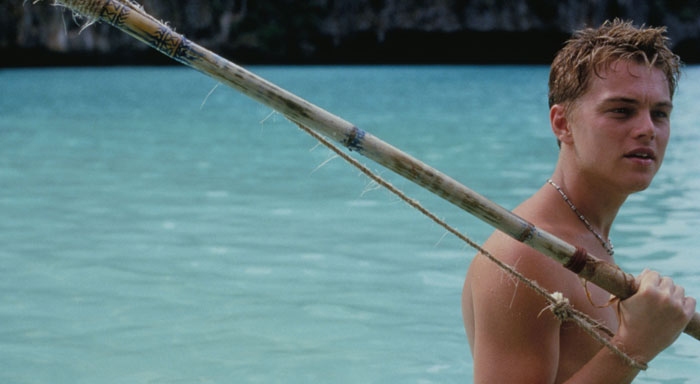 Danny Boyle's steady stream of blockbusters cements his reputation as one of modern cinema's most creative minds. The filmmaker has succeeded with an incredible range of subjects and styles—gritty '90s drug movie, family-friendly coming-of-age tale, classic horror, scifi… just to name a few. Throughout it all, the virtuoso UK filmmaker has never stopped reimagining and reinventing, uniting these ten very different tales (listed alphabetically!) with a playful energy and driving sense of purpose all his own.
1. 127 Hours
Though Boyle is known for choosing ambitious projects, this true story of hiker Aron Ralston's widely reported, week-long ordeal may have been the director's greatest challenge to date. With a tiny cast anchored by James Franco (in one of the star's most acclaimed roles), Boyle dramatized the distinctly un-cinematic subject matter of a lone man immobilized in the wilderness and wound up with a thrilling, gripping movie.
2. 28 Days Later
Updating classic Romero-era zombie movies like Dawn of the Dead, this seminal film heralded the rise of the controversial "fast zombie," turbo-charged version of the original, shambling incarnation. Boyle's other innovation was even more transformative and just as widely imitated: a world where zombies have already won. These two inspired tweaks to the classic formula cleared the way for the 21st century's ongoing zombie craze, setting the stage for the successes of Zombieland, The Walking Dead and World War Z.
3. A Life Less Ordinary
This blackly comic narrative pays tribute to the great Hollywood director Frank Capra in two different modes: the classic screwball-style romantic comedy Capra perfected in films like It Happened One Night and the heartstring-tugging fantasy of It's a Wonderful Life. One of Boyle's most obscure efforts, the movie features guardian angels trying to help mismatched humans find love. In another pair of Boyle's typically clever twists, heaven is a frustrating bureaucracy and the lovers' hijinks land firmly on the wrong side of the law.
4. Millions
The only Danny Boyle film not rated R, Millions centers on a young Catholic boy who finds a bag of money by the train tracks and determines to put it to good use. Though it may sound like a twisted, religious take on Pay It Forward, the film's subtle exploration of childhood more closely resembles Stand By Me and makes it a unique standout in the director's filmography.
5. Shallow Grave
Boyle's debut film, the little-known Shallow Grave, put the director on the map as the most financially successful UK production of 1995, but failed to see wider release. Anticipating the mean-spirited farce of the director's next two films, Trainspotting and A Life Less Ordinary, as well as the morality play scenario of Millions, the movie details the struggles of three flatmates trying to hold onto an ill-gotten fortune after a finding a dead mystery man with a suitcase of cash.
6. Slumdog Millionaire
Only in Boyle's hands could this strange, dreamlike story of a young Indian gameshow contestant have become the biggest sleeper hit in UK cinema history. The film follows street kid Jamal Malik (Dev Patel), who finds himself one question away from victory on India's version of Who Wants to Be a Millionaire? As police brutally interrogate the suspected cheater, flashbacks illuminate both Jamal's past and a strange serendipity that seems to have supplied him with each winning answers one by one over the course of his life.
7. Sunshine
Perhaps the most singular of Boyle's many diverse films, the director has described this science fiction epic as his first and last entry to the genre due to the challenges posed by its difficult production. Sunshine takes viewers along for the ride on a desperate, last-ditch suicide mission to reignite the dying sun. The visuals get more extraordinary and the psychodrama gets more intense as the doomed spaceflight gets closer and closer to its fiery destination.
8. The Beach
This bizarre adventure story finds the director at his most mysterious, teaming with a young Leonardo DiCaprio to tell a tale of an English vacationer who seeks out a legendary, hedonistic island community off the coast of Thailand. One part searing sendup of backpacker culture, one part tribute to Apocalypse Now (Boyle's favorite film), The Beach is an existential nightmare and an entertaining summer hit rolled into one.
9. Trainspotting
In the years after 1994′s Pulp Fiction blew up the indie film world, setting box office records and winning top honors at Cannes, a wave of pale imitations like The Boondock Saints and Go hit theaters around the world. Boyle's first international release, Trainspotting was slipped past distributors as a British answer to Tarantino's big hit, but the stylized, blackly-comic drug film is a masterpiece all its own. Based on the novel by Irvine Welsh, Trainspotting chronicles the lives of a gang of Scottish heroin addicts with unforgettable characterizations and surreal visual flourishes.
10. Trance
A return to the type of twisted, seriocomic crime story told in early works like Shallow Grave and Trainspotting, the refined settings of 2013′s Trance disguise intertwined characters and schemes no less nasty than their predecessors. Though the basics may be familiar, following a group of selfish individuals trying to take home a big score, this tale of art theft and hypnotism finds the devil in the unique details.
For more entertainment from across the pond… Watch THE RETURNED Season 2, premiering Halloween night at 10/9c on SundanceTV. Or catch up with THE RETURNED Season 1 right now.