What the critics are saying...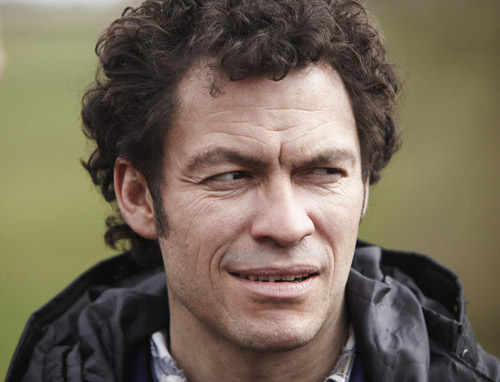 If you are anything like us, you can't wait to see more of Dectective McNulty looking like Creepy McCreeperson. But, if you are not one of the legions of fans ready to tune into Appropriate Adult then perhaps we can convince you.
The SundanceTV original drama tells the story of British serial killer Fred West and his relationship with his "appropriate adult," Janet Leach (in the UK, an "appropriate adult" is appointed to sit in on police interviews with children or vulnerable adults to safeguard their interests). Appropriate Adult features stars Dominic West (The Wire, 300) as Fred West and Academy Award® nominated actress Emily Watson (Hilary and Jackie, War Horse) as Janet Leach.
It's creepy, but awesome. Don't believe us? Check out with these folks have to say:
New York Times
calls Dominic West "a revelation" and dives into some of the controversy around the film in England. Don't miss the moment that West realized he really did look like the legendary serial killer.
Los Angeles Times
talks to Emily Watson about how her character, Janet Leach, was really one of West's victims. It's an interesting look at how the film focuses on this strange relationship and not on the crimes Fred West is famous for.
TIME
Dominic West points out that a lot of his lines were taken–verbatim–from police transcripts and interviews. Repeating a serial killer's precise words sounds pretty creepy. Despite his tendency to play dishonorable types, West (the non-serial killer one) insists he's a really nice guy.
Variety
called out both West and Watsons' performance as "genuinely powerful" and praises the understated approach to the story's intrinsic violence.