Cast Members
Unruly Heir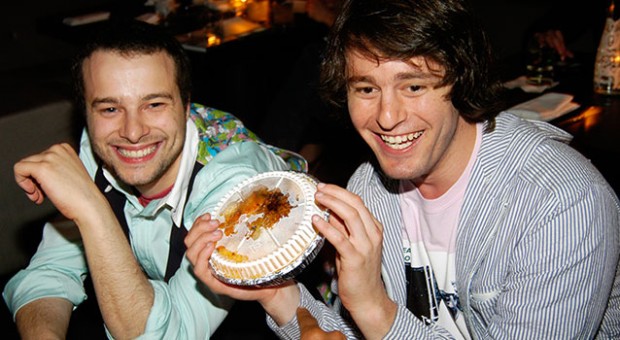 Unruly Heir is a New York based Apparel and Lifestyle Company by Creative Director Joey Goodwin and Art Director John Gagliano. Continuing the success of their company that was started in the summer of 2006, Unruly Heir launched with their signature seersucker hoodie and has always focused on taking on the classics with uniqueness and an irreverent edge. Joey Goodwin began his life in Tuscaloosa, Alabama and grew up in the glamorous world of Palm Beach, Florida and Downtown NYC. During high school Joey became deeply involved in playing basketball and he still is a total basketball junkie. Goodwin came up with the idea for Unruly Heir while talking to some friends at the West 4th St. cage. He wanted to merge the downtown street scene with his Palm Beach past into a clothing line that reflected his lifestyle.
John Gagliano was born in Floral Park, N.Y. and currently resides in Brooklyn. John completed art school at FIT and appreciates the fact that he doesn't limit himself to one medium or idea. However, acrylic seems to be his weapon of choice. In 2006, John joined Unruly Heir creating unique prints, T-shirts, and brand illustrations that bestowed another dimension to his commercial work. John's art has been shown throughout New York, and many other cities along the east coast.
All Unruly Heir Products are manufactured in New York City and embody the outlaw prep lifestyle.