Cast Members
Nicole Miller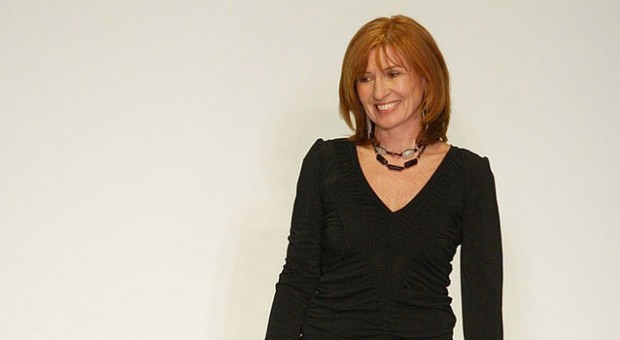 Nicole Miller uniquely combines the ideas of elegance and rebellion to achieve a subtle sexiness that is the essence of modern femininity. In her hands, the drape and cut of designer clothes are transformed to a younger, more sophisticated look.
An American born to a French mother, Miller was dually trained at the Rhode Island School of Design and Paris' Chambre Syndicale de la Haute Couture. RISD inspired her sense of freedom and creativity, and Chambre Syndicale a mastery of the classical techniques of couture.
Miller's silhouettes are skillfully draped to achieve a natural body consciousness that is sensual and dynamic. Often inspired by film imagery and exotic cultures, she is the pre-eminent American among fashion's print and color elite. Her material selections are guided by a commitment to technological advance; she is often the first to introduce a new fabric and popularize it for wider use.
Outside the design studio, Miller is equally influential. She made fashion history when Minnie Driver, Gretchen Mol and Jill Hennessey walked a fall runway, ushering in an era of actress-as-model. A recent re-design of freestanding stores reversed another widely followed fashion trend as each was given a look that is unique and distinct. Miller's rationale: a world fatigued by the sameness of chain stores and too-rigid designer identities.
The non-conformist glamour of Miller's clothes has caught the attention of many in hollywood - with Angelina Jolie, Halle Barry, Jessica Simpson, Daryl Hannah, Hillary Duff and Felicity Huffman among those recently appearing in her designs.
A total of 20 Nicole Miller freestanding stores are located in major cities across the united states. Nicole Miller Signature and Collection apparel and accessories are also available at fine specialty stores and Neiman Marcus, Nordstrom, Saks and Bloomingdales. For the home, Miller designs a luxury furniture collection offered through 55 fine galleries across the United States and canada; and an exclusive range of home items is available at more than 850 Bed Bath and Beyond locations. Motivated by a desire to make her aesthetic available to a broader range of people, Miller designs the Nicole by Nicole Miller collections offered at more than 600 JC Penney stores nationwide.
In favor of all programs to protect the earth and our environment, Miller actively supports the Rocky Mountain Institute and Robert Kennedy Jr.'s Riverkeeper. Together with her husband Kim and son Palmer, Miller divides her time between her homes in New York City and Sag Harbor, NY.