Cast Members
Kathy and Erik Wilson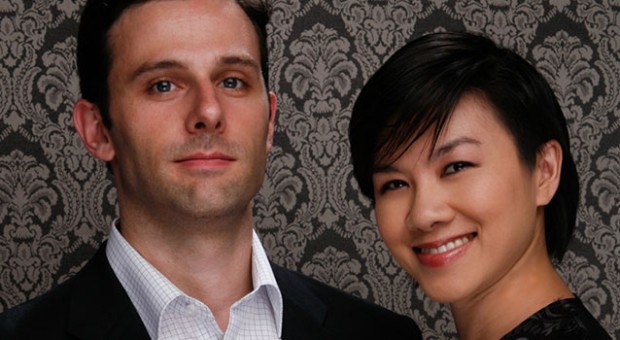 Kathy and Erik Wilson started Kathy Wilson Atelier in 2009 after Kathy designed a custom jacket for Stevie Wonder. Mr. Wonder wore the jacket to the 2009 White House Correspondents' Dinner.
Since then, the company has also dressed other celebrities such as Michelle Pfeiffer, Sophia Bush, Chris Jacobs, Masi Oka, and Diplo. Kathy received her degree in Fashion Design from FIDM Los Angeles. In March 2011, she was recognized as an emerging Asian American Fashion Designer in New York by the Asia Society.
Erik recently left active duty in the Marine Corps and currently attends law school. The couple just celebrated their 10th year of marriage.