Cast Members
Domino Dollhouse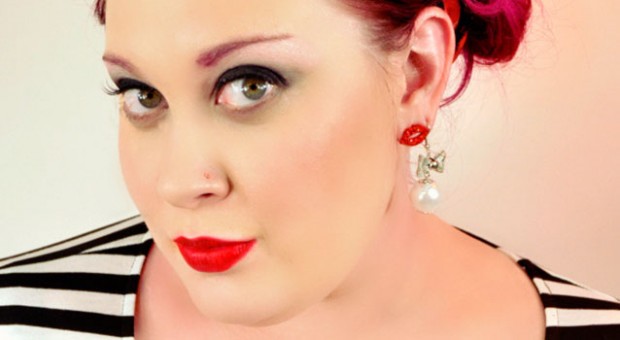 Tracy Broxterman is the designer of the plus size clothing brand, Domino Dollhouse. She originally opened a boutique selling other people's designs, but quickly found the selection to be limiting and rather dismal. Tracy then decided to start designing her own pieces and thus, Domino Dollhouse, the brand, was born.
After graduating from the University of Cincinnati with a Marketing and Fashion Merchandising degree, Tracy used her business background and a dose of natural creativity to put out Domino Dollhouse's first exclusive collection in the summer of 2011. These collections currently sell exclusively on her own website and have gained fans from around the globe.
Domino Dollhouse is a brand for young women who aren't afraid of standing out. Focusing on trendy, unique pieces, Domino Dollhouse brings quirky fashions to the plus size market. Domino Dollhouse strives to bring exciting, charming, and fun clothing to a market thirsty for more. While others give you water, DD gives you fruit punch!
Domino Dollhouse's tag line is "Plus Size Clothing without Compromise" and will continue to push the boundaries of plus size fashion.