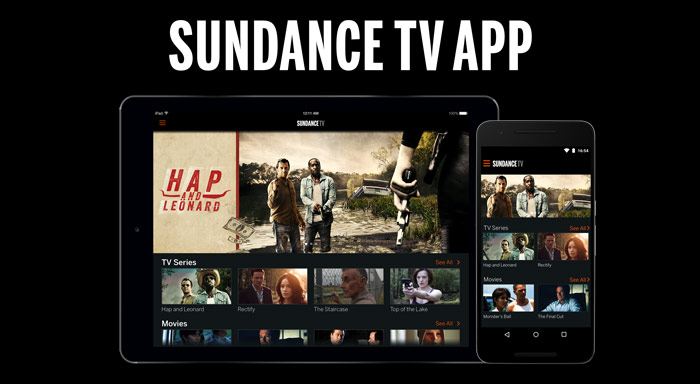 Enjoy SundanceTV everywhere you go with the SundanceTV app showcasing full episodes of original series, award-winning movies and web series, plus the SundanceTV live stream.
How does it work?
1. Download the SundanceTV app.
2. Log in with credentials from your participating TV provider to access full episodes, online movies and the on-air live stream.
3. Stream full episodes, movies, web series and short films.
What do I get?
1. Full episodes of SundanceTV shows in season and from the archive
2. Award-winning movies and web series
3. SundanceTV's current broadcast schedule and live stream
Available at no additional cost to TV subscribers with SundanceTV.
Home to such acclaimed series as HAP AND LEONARD, RECTIFY, THE STAIRCASE, THE HONORABLE WOMAN, THE RETURNED, and TOP OF THE LAKE. SundanceTV makes and celebrates television as remarkable and irresistible as the best in independent film.