Zodiac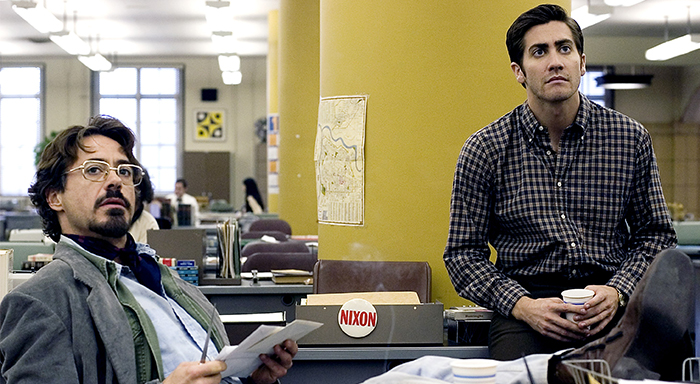 Zodiac is a 2007 American mystery film directed by David Fincher and based on Robert Graysmith's non-fiction book of the same name. The Paramount Pictures and Warner Bros. joint production stars Jake Gyllenhaal, Mark Ruffalo, Robert Downey, Jr. and Chloë Sevigny.
Zodiac tells the story of the hunt for a notorious serial killer known as "Zodiac" who killed in and around the San Francisco Bay Area during the late 1960s and early 1970s, leaving several victims in his wake and taunting police with letters and ciphers mailed to newspapers. The case remains one of San Francisco's most infamous unsolved crimes.
Fincher, screenwriter James Vanderbilt, and producer Brad Fischer spent 18 months conducting their own investigation and research into the Zodiac murders. During filming, Fincher employed the digital Thomson Viper Filmstream camera to shoot the film. Contrary to popular belief, Zodiac was not shot entirely digitally; traditional high-speed film cameras were used for slow-motion murder sequences.
Reviews for the film were highly positive; however, it did not perform strongly at the North American box office, grossing only USD $33 million.

Portions from Freebase, licensed under CC-BY and Wikipedia
licensed under the GFDL