You Can Count on Me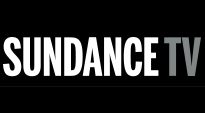 | Time | Day |
| --- | --- |
| No airtimes found. | |
You Can Count on Me is a 2000 American drama film starring Laura Linney, Mark Ruffalo, Rory Culkin, and Matthew Broderick. Written and directed by Kenneth Lonergan, it tells the story of Sammy, a single mother living in a small town, and her complicated relationships with family and friends. The film was nominated for two Academy Awards at the 73rd Academy Awards: Best Actress for Linney and Best Original Screenplay.
The story takes place in the fictionalized Catskill communities of Scottsville and Auburn, New York. (There are actual villages with those names in western New York's Finger Lakes region) The film was primarily shot in and around Margaretville, New York.
As children, Sammy and Terry Prescott lost their parents to a car accident. Years later, Sammy (Laura Linney), a single mother and lending officer at a bank, still lives in her childhood home in Scottsville, New York, while Terry (Mark Ruffalo) has drifted around the country, scraping by and getting in and out of trouble.
After months of no communication with his sister, Terry is desperate for money, so he comes to visit her and her son Rudy (Rory Culkin) who are excited about reuniting with him.

Portions from Freebase, licensed under CC-BY and Wikipedia
licensed under the GFDL