Year of the Dragon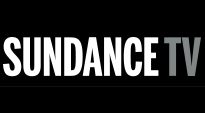 | Time | Day |
| --- | --- |
| No airtimes found. | |
Year of the Dragon is a 1985 crime action film directed by Michael Cimino, starring Mickey Rourke, Ariane Koizumi and John Lone. The screenplay was written by Cimino and Oliver Stone and adapted from the novel by Robert Daley.
This was Cimino's first film after the infamous failure of Heaven's Gate (1980). Year of the Dragon is a New York crime drama and an exploration of gangs, the illegal drug trade, ethnicity, racism, and stereotypes.
Stanley White (Rourke) is a decorated police captain and Vietnam War veteran assigned to New York City's Chinatown, where he makes it his personal mission to come down hard on Chinese organized crime.
White comes into conflict with Joey Tai (Lone), a young man who ruthlessly rises to become the head of the Chinese triad societies, and as a result of his ambition, creates a high profile both for himself and the triads' activities. Together, they end the uneasy truce that has existed between the triads and the police precinct, even as they conduct a personal war between one another.

Portions from Freebase, licensed under CC-BY and Wikipedia
licensed under the GFDL