Wristcutters: A Love Story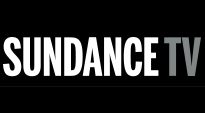 | Time | Day |
| --- | --- |
| No airtimes found. | |
Wristcutters: A Love Story is a 2006 comedy-fantasy-romance film written and directed by Goran Dukić, starring Patrick Fugit, Shea Whigham, and Shannyn Sossamon. It is set in a strange afterlife way-station that has been reserved for people who have committed suicide.
It is based on Etgar Keret's short story "Kneller's Happy Campers". A graphic novel version was titled Pizzeria Kamikaze.
The film was originally intended to be shot on super-16 color infrared film, which was produced specially by Kodak. The color-shifts inherent in using this kind of film were thought to enhance the parallel world feel to the action. In the end, it proved to be too time-consuming and the film was shot using normal filmstock manipulated in post-processing.
The film was produced on an estimated budget of $1 million and made its premiere at the 2006 Sundance Film Festival, and was distributed in limited release on October 19, 2007, before being expanded into wide release on November 2, 2007. It was released on DVD on March 25, 2008, courtesy of Lionsgate Home Entertainment.

Portions from Freebase, licensed under CC-BY and Wikipedia
licensed under the GFDL