Women Without Men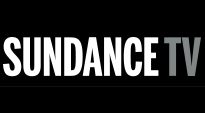 | Time | Day |
| --- | --- |
| No airtimes found. | |
Women Without Men is a 2009 political drama film written and directed by Shirin Neshat and Shoja Azari.
"In 1953, four Iranian women search for freedom or survival in Shirin Neshat's interpretation of the banned novel by Shahrunsh Parshipar.
Iranian-American artist Shirin Neshat is well-known for her photographs and moving image work depicting Islamic culture in poetic, stylised form. Since 2005 she has been working on the project Women Without Men, exhibiting some parts of it as gallery installations, and now presenting it as a feature film. It is an interpretation of Shahrunsh Parsipar's novel of the same name, banned in Iran since its publication in 1989, which combines Neshat's skill in creating mood and tone with the magical-realist elements of the original writing. In parallel sequences, she portrays the lives of four women in 1953, the year when Iran's elected Prime Minister was removed in a coup d'etat backed by Britain and the US, in order to re-instate the Shah and avoid nationalising the country's oil resources. During this time of struggle for democracy and independence, the women's own search for freedom or survival in a culture with strict rules about religion and sexual and social behaviour leads each of them to a beautiful ephemeral garden, a place of safety and refuge. Filmed in haunting muted hues, the women's individual journeys are compelling, and the broader themes of the tensions between religion and secularism and between tradition and modernity have never felt more relevant.

Portions from Freebase, licensed under CC-BY and Wikipedia
licensed under the GFDL