Witness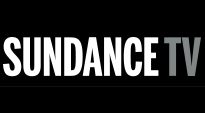 Witness is a 1985 American thriller film directed by Peter Weir and starring Harrison Ford and Kelly McGillis. The screenplay by William Kelley, Pamela Wallace, and Earl W. Wallace focuses on a detective protecting a young Amish boy who becomes the target of a ruthless killer after he witnesses a murder in Philadelphia.
The film was nominated for eight Academy Awards and won two, for Best Original Screenplay and Best Film Editing. It was also nominated for seven BAFTA Awards, winning one for Maurice Jarre's score, and was also nominated for six Golden Globe Awards. William Kelley and Earl W. Wallace won the Writers Guild of America Award for Best Original Screenplay and the 1986 Edgar Award for Best Motion Picture Screenplay presented by the Mystery Writers of America. (Wallace is also the author of the film's novelization.) The film's script is a frequent model for budding screenwriters, often used to display clear structure. The film is also notable as the screen debut of future star Viggo Mortensen.
Rachel Lapp (Kelly McGillis), a young Amish widow, and her 8-year-old son Samuel (Lukas Haas) are traveling by train to visit Rachel's sister.

Portions from Freebase, licensed under CC-BY and Wikipedia
licensed under the GFDL