Wild At Heart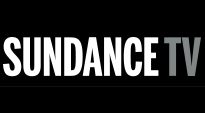 | Time | Day |
| --- | --- |
| No airtimes found. | |
Wild at Heart is a 1990 American film written and directed by David Lynch, and based on Barry Gifford's 1989 novel Wild at Heart: The Story of Sailor and Lula. Both the book and the film revolve around Sailor Ripley (Nicolas Cage) and Lula Pace Fortune (Laura Dern), a young couple from Cape Fear, North Carolina who go on the run from her domineering mother (Diane Ladd). Due to her mother's machinations, the mob becomes involved.
Lynch was originally going to produce, but after reading Gifford's book decided to also write and direct the film. He did not like the ending of the novel and decided to change it in order to stay true to his vision of the main characters. Wild at Heart is a road movie and includes several allusions to The Wizard of Oz as well as Elvis Presley and his movies.
Early test screenings for the film did not go well; Lynch estimated that 80 people walked out of the first test screening and 100 in the next. The film received mixed to negative critical reviews and was a moderate success at the US box office, grossing USD $14 million, above its $10 million budget.

Portions from Freebase, licensed under CC-BY and Wikipedia
licensed under the GFDL