Wilco Live: Ashes Of American Flags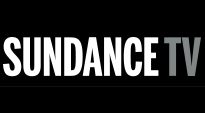 The Chicago-based alternative rock band Wilco, already the subject of one of the most praised music documentaries of the past decade — I AM TRYING TO BREAK YOUR HEART — appears on stage in this energetic performance film produced and directed by Christoph Green and Fugazi's Brendan Canty. Shot in early 2008 at venues in Washington D.C., Nashville, Tulsa, Mobile and New Orleans, ASHES OF AMERICAN FLAGS captures the joy and immediacy of a live concert, while framing it with somber nostalgia for rapidly disappearing small-city America.
See more of ASHES OF AMERICAN FLAGS at Sundance Channel's Digital Shorts.