Wendy And Lucy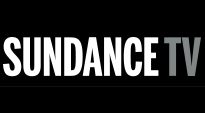 | Time | Day |
| --- | --- |
| No airtimes found. | |
Wendy and Lucy is a 2008 American drama film directed by Kelly Reichardt. Reichardt and Jon Raymond adapted the screenplay from his short story "Train Choir". The film stars Michelle Williams and Will Patton. It had its world première at the 2008 Cannes Film Festival and was screened at several additional film festivals before receiving a limited theatrical release in the United States on December 10, 2008.
Wendy Carroll (Michelle Williams) is a young woman who sets her sights on Alaska in hopes of starting a new life with her dog Lucy, travelling in her car with limited supplies and a straining budget of a little over $500 left for the trip. Stranded in Oregon when her car breaks down and lacking the funds to repair it, Wendy faces yet another challenge when she is apprehended for shoplifting and Lucy disappears while she is in police custody.
The film won both Best Picture and Best Actress at the 12th Toronto Film Critics Association Awards. Wendy and Lucy was placed at 87 on Slant Magazine's best films of the 2000s.

Portions from Freebase, licensed under CC-BY and Wikipedia
licensed under the GFDL