Visioneers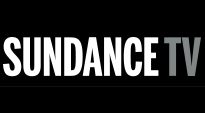 | Time | Day |
| --- | --- |
| No airtimes found. | |
Visioneers is a 2008 dark comedy / Drama feature film directed by Jared Drake and written by Brandon Drake. The film stars comedian Zach Galifianakis and actress Judy Greer. The film premiered on June 12, 2008.
In a dystopian near-future, the largest business in the history of mankind, Jeffers Corporation, controls the United States. The corporation and its leader, Mr. Jeffers, claim success is achieved thanks to a strict philosophy of mindless productivity. Jeffers teaches that productivity equals happiness, and the business logo, a middle finger, is the standard greeting in society.
George Washington Winsterhammerman, a descendant of George Washington, is a Level Three "TUNT" employee at the Jeffers Corporation, and is suffering from overeating and impotence as a result of his distant wife and eremitic son making him unhappy. After George then begins to "suffer from dreams", wherein he is the first president of America, he begins to worry he will inexplicably explode like thousands of other people.
Despite the government's attempts to combat explosions, people including George's co-worker, Todd, continue to die by exploding.

Portions from Freebase, licensed under CC-BY and Wikipedia
licensed under the GFDL