Vincere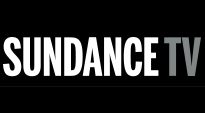 Vincere is a film that is based on the life of the first wife of Benito Mussolini. It stars Giovanna Mezzogiorno as Ida Dalser and Filippo Timi as Benito Albino Mussolini. It was filmed under the direction of Marco Bellocchio, who also wrote the screenplay with Daniela Ceselli, and it was released 22 May 2009 in Italy. It was the only Italian film in competition at the 2009 Cannes Film Festival.
It won four Awards at the Chicago International Film Festival (Cinematography, Actor (Filippo Timi), Actress (Giovanna Mezzogiorno) and Director) and won four Silver Ribbon (Actress (Giovanna Mezzogiorno), Cinematography, Editing and Art Direction). Giovanna Mezzogiorno was rewarded with the National Society of Film Critics Award for Best Actress 2010.
The movie relates the story of Ida Dalser, who fell in love with the future Italian Fascist leader, Benito Mussolini, supported him while he was unemployed in the early 1910s, and married him, presumably around 1914. She bore Mussolini a son, Benito Albino, before the outbreak of World War I.

Portions from Freebase, licensed under CC-BY and Wikipedia
licensed under the GFDL