Victim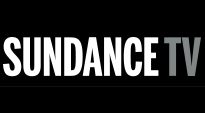 Victim (Chinese: ????; pinyin: Mu lu xiong guang) is a 1999 thriller film directed and co-written by Ringo Lam. The film stars Tony Leung Ka-fai, Lau Ching-wan and Amy Kwok and is about a computer programmer named Ma who is found in a haunted hotel by a cop. The programmer begins to terrify his girlfriend Amy Fu, which leads the cops to think that Ma is covering up some larger crime.
On its release in Hong Kong theaters, Victim's ending was changed for 50% of the film prints due to an argument between Ringo Lam and producer Joe Ma. It was nominated for several year-end awards in Asia and was included as a Film of Merit by the 6th Hong Kong Film Critics Society Awards.
Ma (Lau Ching-wan) is kidnapped in a parking structure. His girlfriend Amy Fu (Amy Kwok) informs the police that though he had been jobless for a while and had a lot of debt, he was not a bad man. Police detective Pit (Tony Leung Ka-fai) later discovers Ma beaten, bloodied, and dangling upside down from the ceiling of an old abandoned hotel. The hotel in question is said to be haunted from murder-suicide of the original owner and his wife.

Portions from Freebase, licensed under CC-BY and Wikipedia
licensed under the GFDL