Vanishing Point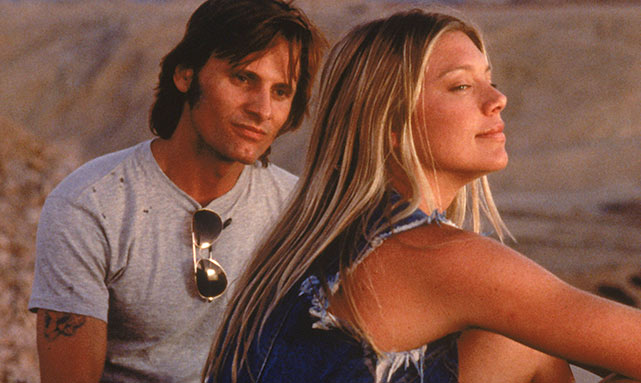 | Time | Day |
| --- | --- |
| No airtimes found. | |
Vanishing Point is a 1971 American action road movie directed by Richard C. Sarafian and starring Barry Newman, Cleavon Little, and Dean Jagger. The film is notable for its scenic film locations across the American Southwest and its social commentary on the post-Woodstock mood in the United States. The film is especially popular with Mopar auto enthusiasts because it prominently features a classic 1970 Dodge Challenger muscle car.
A car delivery driver, Kowalski (Barry Newman), arrives in Denver, Colorado late Friday night with a black Chrysler Imperial. The delivery service clerk, Sandy (Karl Swenson), urges him to get some rest, but Kowalski insists on getting started with his next assignment to deliver a white 1970 Dodge Challenger R/T 440 Magnum to San Francisco by Monday. Before leaving Denver, Kowalski pulls into a biker bar parking lot around midnight to buy Benzedrine pills to stay awake for the long drive ahead. He bets his dealer, Jake (Lee Weaver), that he will get to San Francisco by 3:00 pm Saturday, even though the delivery is not due until Monday.
Kowalski is a Medal of Honor Vietnam War veteran and former race car driver and motorcycle racer.

Portions from Freebase, licensed under CC-BY and Wikipedia
licensed under the GFDL