Turn The River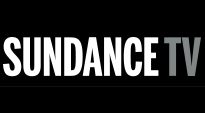 Turn the River is a film that was written and directed by Chris Eigeman. The film debuted at the Hamptons International Film Festival on October 17, 2007.
Turn the River stars Famke Janssen as Kailey Sullivan, a woman rough around the edges and schooled in hard knocks. Divorced from her son's father and without visitation rights, she and her son write letters to each other and meet surreptitiously.
Kailey learns that her son Gully, is receiving abuse from his father and is being bullied in school. She decides that the best thing for her and her child would be to leave the country and start a new life in Canada. She puts a plan into motion to organise fake passports and papers which require that she raise a fair amount of money. Kailey starts off by using her exceptional skills at pool to win small bets. After a nasty encounter with a player unhappy at losing, Kailey reveals to her friend Teddy Quinette, that she met her ex-husband David while she was running an illegal card game room. David left his studies in a seminary to marry a then pregnant Kailey.

Portions from Freebase, licensed under CC-BY and Wikipedia
licensed under the GFDL