Treeless Mountain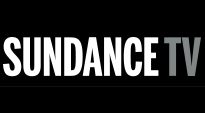 | Time | Day |
| --- | --- |
| No airtimes found. | |
Treeless Mountain (Hangul: 나무없는 산; RR: Namueopneun San) is a 2008 South Korean drama film written and directed by So Yong Kim. It stars Hee Yeon Kim, Song Hee Kim, Soo Ah Lee, Mi Hyang Kim, Boon Tak Park. It premiered on September 5, 2008 at the Toronto International Film Festival. It had a limited release in the United States on April 22, 2009.
Jin is a bright young girl who lives with her mother and younger sister, Bin. She does well in school but is sometimes distracted from her family duties and occasionally wets the bed. One day she comes home to discover people removing the furniture from the family apartment. Her mother takes her and Bin to stay with "Big Aunt", their paternal aunt, who lives outside the city. The girls' mother leaves them a piggy bank and tells them that their aunt will give them change for their good behavior, and when it is full she will come back.
Jin is deeply hurt by the disappearance of her mother, crying frequently and often not eating, while younger sister Bin seems to be less affected by her absence. Bin befriends a neighborhood boy with Down syndrome whose kind mother gives them treats and seems somewhat concerned for them.

Portions from Freebase, licensed under CC-BY and Wikipedia
licensed under the GFDL