Transamerica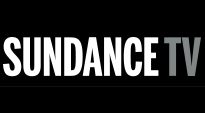 | Time | Day |
| --- | --- |
| No airtimes found. | |
Transamerica is a 2005 independent comedy-drama film produced by IFC Films and The Weinstein Company. The film tells the story of Bree, a transsexual woman (Felicity Huffman), who goes on a road trip with her long-lost son Toby (Kevin Zegers).
The film is marked by an Academy Award-nominated and Golden Globe-winning performance by Huffman, who is also known for her performance in Desperate Housewives.
One of the major themes of the film is the personal journey toward self-discovery, according to interviews with the director and actors.
One week before her vaginoplasty, Sabrina 'Bree' Osbourne (Felicity Huffman) receives a phone call from Toby Wilkins (Kevin Zegers), a 17-year-old jailed in New York City. He asks for Stanley Schupak (Bree's former name), claiming to be his son.
Bree was previously unaware she had a son; she now wants to break with her past and renounce him. However, Bree's therapist (Elizabeth Peña) refuses permission for her operation if she does not face up to her past.
Bree flies from Los Angeles to New York to bail Toby out of jail. Toby is a small-time drug user and male hustler.

Portions from Freebase, licensed under CC-BY and Wikipedia
licensed under the GFDL