Tora! Tora! Tora!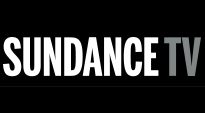 | Time | Day |
| --- | --- |
| No airtimes found. | |
Tora! Tora! Tora! (Japanese: トラ・トラ・トラ) is a 1970 American-Japanese war film that dramatises the Japanese attack on Pearl Harbor. The film was directed by Richard Fleischer and stars an ensemble cast, including Martin Balsam, Joseph Cotten, Sō Yamamura, E.G. Marshall, James Whitmore and Jason Robards. The film uses Isoroku Yamamoto's famous quote, saying the attacks would only serve to "… awaken a sleeping giant and fill him with a terrible resolve", although it may have been apocryphal. The title is the Japanese code-word used to indicate that complete surprise was achieved. It literally means "Tiger, Tiger, Tiger".
A change-of-command ceremony aboard the Japanese battleship Nagato, flagship for the newly appointed Commander-in-Chief of the Combined Fleet Admiral Isoroku Yamamoto (Sō Yamamura) takes place in 1940. He takes command from Zengo Yoshida (Junya Usami). The two discuss America's embargo that starves Japan of raw materials. While both agree that a war with the United States would be a complete disaster, army hotheads and politicians push through an alliance with Germany and start planning for war. With the U.S.

Portions from Freebase, licensed under CC-BY and Wikipedia
licensed under the GFDL