Tokyo!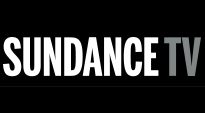 | Time | Day |
| --- | --- |
| No airtimes found. | |
Tokyo! is a 2008 anthology film containing three segments written by three non-Japanese directors, all of which were filmed in Tokyo, Japan. Michel Gondry directed "Interior Design", Leos Carax directed "Merde", and Bong Joon-ho directed "Shaking Tokyo".
Directed by Michel Gondry. It is an adaptation of the short story comic "Cecil and Jordan in New York" by Gabrielle Bell.
Hiroko and Akira (Ayako Fujitani and Ry? Kase) are a young couple from the provinces who arrive in Tokyo with limited funds, short-term lodging and what appears to be a solid and mutually supportive relationship that will seemingly carry them through any challenge. Akira is an aspiring filmmaker whose debut feature will soon screen in the city — and hopefully lead to a more solid career; in the interim, he lands work wrapping gifts at a local department store.

Portions from Freebase, licensed under CC-BY and Wikipedia
licensed under the GFDL