Together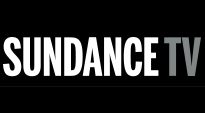 | Time | Day |
| --- | --- |
| No airtimes found. | |
Together (Swedish: Tillsammans) is a 2000 comedy/drama film. It is Swedish director Lukas Moodysson's second full length film. Set in a Stockholm commune called "Tillsammans" (Swedish for "Together") in 1975, it is a satirical view of socialist values and a bittersweet comedy.
Together is set in one of the communes that sprang up around Stockholm in the 1970s. Vaguely led by the sweet-natured Göran, who will do anything to avoid a conflict, the group spend their time arguing about left-wing politics and other questions such as whether doing the dishes is bourgeois. The commune's dynamics are significantly shaken when Göran's sister leaves her violent husband Rolf and moves in with her two children, Eva and Stefan.
Self-declared lesbian Anna lives in the commune with her ex-husband Lasse and their son Tet (named after the Tet offensive) who befriends Stefan playing games such as "torture the Pinochet victim" where, in the spirit of equality, they take turns at being Pinochet.

Portions from Freebase, licensed under CC-BY and Wikipedia
licensed under the GFDL