Thumbsucker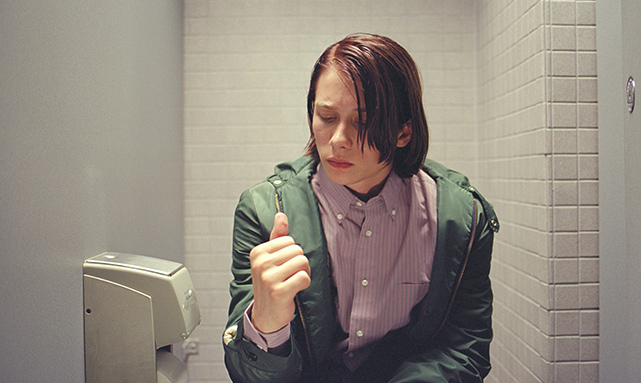 | Time | Day |
| --- | --- |
| No airtimes found. | |
Thumbsucker is a 2005 American comedy-drama film directed by Mike Mills and adapted from the Walter Kirn novel of the same name. The movie focuses on teenager Justin Cobb (Lou Pucci) as he copes with his thumb-sucking problem, and on his experiments with hypnosis, sex and drugs.
Justin Cobb (Lou Taylor Pucci) is a shy 17-year-old in a family of four in suburban Oregon. He has a persistent thumb-sucking habit his father (Vincent D'Onofrio) disapproves of, which has led to major orthodontic repair. He addresses his parents by their first names, Mike and Audrey, so as not to make his father feel old. Audrey (Tilda Swinton), a registered nurse, is idly fascinated by actor Matt Schramm (Benjamin Bratt), entering a contest to win a date with him. She insists it is "innocent fun", but is inordinately concerned with looking attractive for the contest.
Justin struggles on his school's debate team, led by Mr. Geary (Vince Vaughn), which he joined to get closer to his environmentalist classmate Rebecca (Kelli Garner). He tries to start a relationship with her, but she rejects him after he cannot open up to her about his thumb-sucking habit.

Portions from Freebase, licensed under CC-BY and Wikipedia
licensed under the GFDL